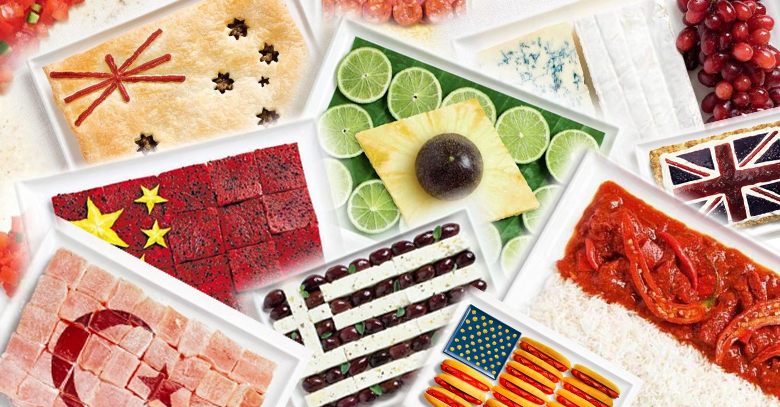 By Zulfiqar Ali Sajwani
Australian advertising agency WHYBIN\TBWA came up with an 'out of the box ' way to advertise the Sydney Food Festival.
Fusing the international reach of the festival with the core concept, they have made flags out of 'food' items.
Promoting Australias largest food festival, the team created 17 flags, using ingredients that are deeply rooted in the origins of the respective countries. If you take too lightly the attempts, of the ad agency, in creating the stripes on Italy's flag from Basil, pasta, and tomatoes, do not go any further.
The ad agency took up the challenge of dealing with complex flags as well, using curries and pappadum for India to incorporating scone and jams in Union Jack, the advertisers reached the epitome of creativity with food.
Amongst the eye-catching 'food flags' was China's flag made from pittaya/dragon fruit and star fruit, USA's flag made from hot dogs and Turkey's flag made from Turkish Delights (Lokum).
However, the star of the simple yet smart attempt was the Japenese flag which was created through Tuna Sashimi and rice.
Undoubtedly, this advertising campaign by WHYBIN\TBWA maintained the Australian standard of uniqueness and exclusivity in every field.