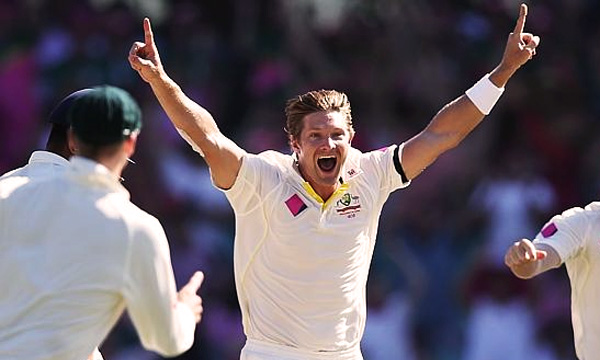 Pakistan Super League chairman, Najam Sethi, announced the league's latest hot pick, Australian all-rounder Shane Watson, via a welcome tweet last night.
The Twenty20 star is the 152nd foreign player to join the Pakistan Super League (PSL) for the upcoming matches to be held in Dubai and Sharjah in February 2016.
Read more: Wasim Akram & Rameez Raja to be Brand Ambassadors of PSL 2016
👏🏽…👏🏽*Announcing the latest #PSLt20 signing at 6 p.m. PST today. Any guesses @WahabViki? #AbGuessKarKeDikha #AbKhelKeDikha

— Najam Sethi (@najamsethi) October 12, 2015
Guys, let's welcome @ShaneRWatson33 to #PSLt20! He is a top star and we are excited to have him with us 🙂

— Najam Sethi (@najamsethi) October 12, 2015
While the league is excited about its latest hot pick for the PSL draft to be held in December, the two-time World Cup winner is equally thrilled too. He revealed in a press statement, "I am very excited to be involved in the inaugural PSL. There are a lot of world class players involved so I can't wait to be a part of it".
Read more: PSL 2016 to Unite Stars From Entertainment and Cricket World
The Australian player, with around 4200 runs in 154 T20 matches to his credit, will be joining a number of international star players at PSL including Chris Gayle, Andre Russell, TM Dilshan, Darren Sammy, Lasith Malinga and Dwayne Smith.