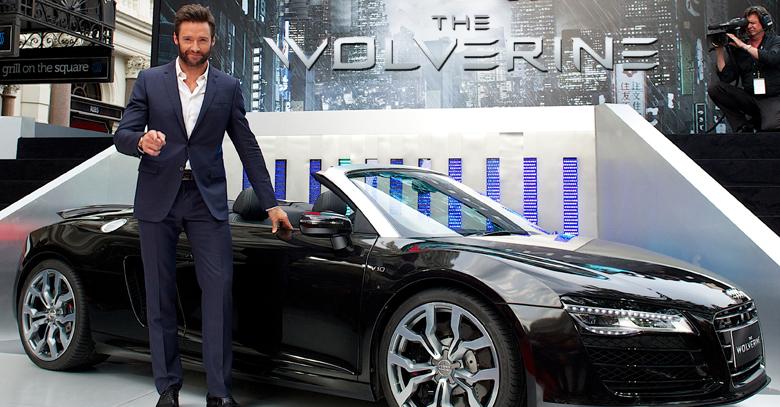 By Ufaq Ashfaque
JULY 24th, 2013 – Audi USA is looking ahead to organize a show in honor of 'The Wolverine', the recent mutant sensation, reaching cinemas and expected to give the audience an enthralling experience.
Audi looks to honor the new mutant movie, where actual sequences from the movie would be performed using the company's vehicles and automobiles, such as Audi 2014 R8 V10 Spyder and the Ducati Diavel Cromo motorcycle.
Audi as a brand has been used substantially in the film, which has allowed it to organize this show. Product placement, such as this, gives a lot of eye balls to the brand.
Scheduled for July 26th, different varieties of stunts will be performed, along with the first trailer of the movie premiering at the event, marking the movie release.
The trailer has been shot with Audi and Ducati together.  Each vehicle will focus closely onto adamantium claws of the mutant, disembarking aggression and anger symbolizing the ruthless, yet powerful Wolverine.
The movie is set to launch and fans are expecting this to be a comeback for the movie and the character.