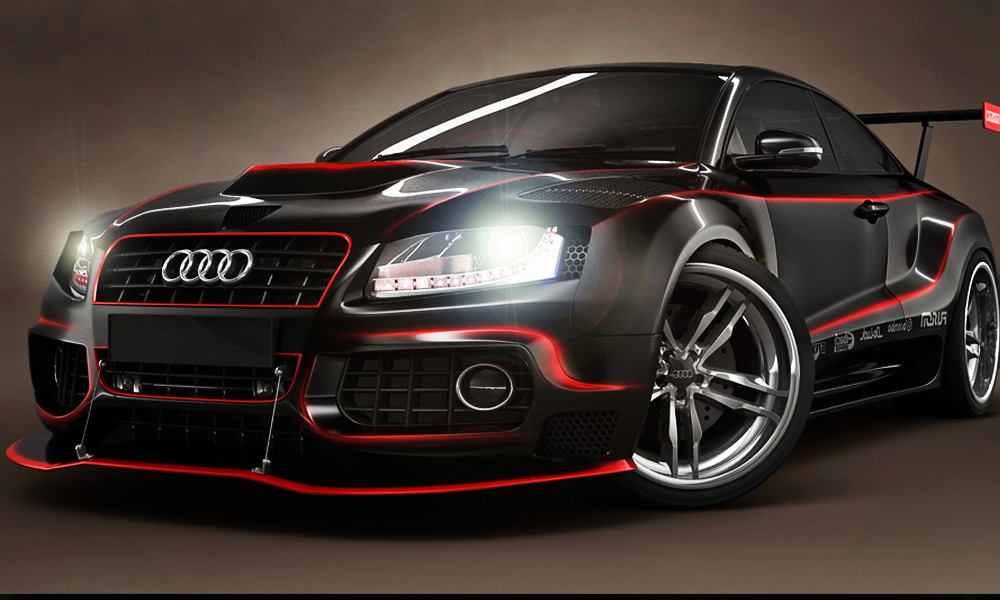 After French maker Renault, BMW, and Volkswagen's interest in Pakistan's local automotive market, German car maker, Audi AG (also known as Audi Pakistan) is now interested in starting an assembly plant within the country. The company submitted a letter of intent to the Board of Investment (BoI) for consideration.
Head of automotive at Premier Systems Private Limited, Ali Khan, which is the authorized importer for Audi AG in Pakistan, confirmed the development in an exclusive interview with The Express Tribune. "Audi AG has expressed the interest via its authorised importer in Pakistan to set up an assembly plant in Pakistan," Khan said during the interview.
"Audi AG first signed a memorandum of understanding with the Sindh Board of Investment (SBI) to consider Pakistan as a potential market in May this year. We studied the automotive policy (approved by the government in March) to see if it's a viable case. After three-and-a-half months, we, on behalf of Audi AG, sent the letter of intent to BoI, expressing that we would like to assemble vehicles in Pakistan." He added.
French Automaker Renault to Enter Pakistan in 2018 to Assemble New Vehicles
The land for the plant has been purchased in Korangi, according to Khan, and is near to one of Pakistan's biggest industrial estates. This would mean that it will be a fresh investment of over $30 million. "People are hungry to see a new brand. Lower interest rates have meant that vehicles are more affordable. The fact that 40,000 vehicles are imported into the country through the grey market means there is ample room for Audi. The reason why we would like to assemble cars in Pakistan is to help reduce the grey import of used cars. It means a warranty and an after-sales service within the country." 
The new auto policy is tempting for the international manufacturers, however, there needs to be something in it for them as well.
"There has to be something that caters specifically to these brands. Globally, this is the case. We do not compete on volume. The plant in Karachi could go up to a maximum of 5,000 units a year. One needs to understand that Audi is a luxury brand, therefore there are certain conditions attached in the assembling or manufacturing of our vehicles. Sourcing local components at this stage is just not possible, as there are neither vendors nor material available in the country. However, we believe given time; 10-15 years down the line Pakistan can be a country where any luxury manufacturer could source local components for the assembly / manufacturing of their vehicles. The vendor industry in any country adapts automatically to supply and demand forecasts."
Stay tuned to Brandsynario for more updates.