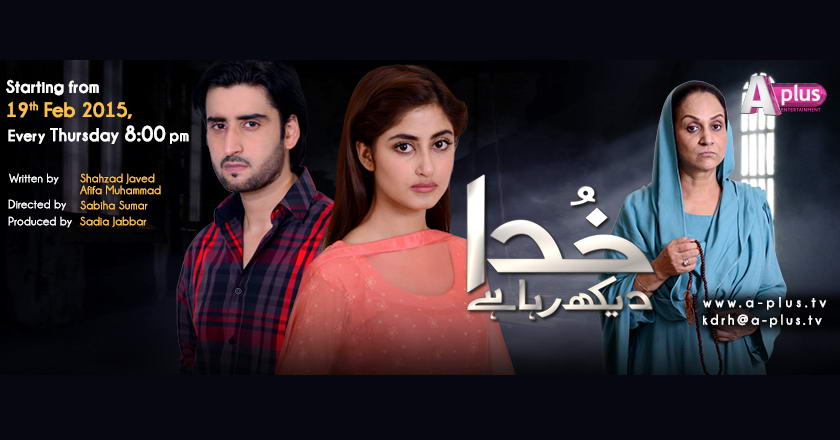 While Sajal Ali has already made her mark on the screen with her stellar performance in ARY's "Chup Raho", her new drama Khuda Dekh Raha  seems next in line to hit high in TV ratings.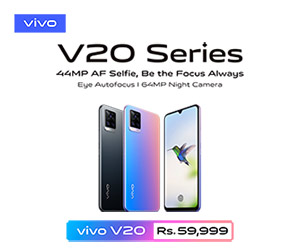 Written by Shahzad Javed and Afifa Muhammad  along with the directorial expertise of Sabiha Sumar, Khuda Dekh Raha hai is the latest addition to join the list of ATV 's soap serials.
Beside Sajal, the drama's ensemble cast features Agha Ali, Buhsra Ansari, Qazi Wajida and Sana Azkari.
Check out the drama's trailer here:
Apparently, the tale will blatantly expose the alarming issue of how people manipulate and destroy lives in the name of religion.
Playing the role of a rockstar is Agha Ali as Junaid who falls in love with the pretty and pious Sajal as Zoha. The villain in the tale seems to be Sajal's mother, Bushra Ansari who has adopted "conducting Istikharas-the act of taking Holy Guidance Allah" as a profession.
The trailers depict that clearly-against-singing-and-dancing Bushra will not allow the union of her daughter with Agha Ali, using her Istikhara wrongly to fulfill her own personal intentions.
The lady behind the recently released movie "Good Morning Karachi" Saba Sumar has definitely devised a powerful storyline and star-studded cast for the drama. Whether the drama really manage to reap huge ratings, is still yet to see.
Khuda Dekh Raha Hai will start from February 19th at 20.00 PST to feature every Thursday on ATV.