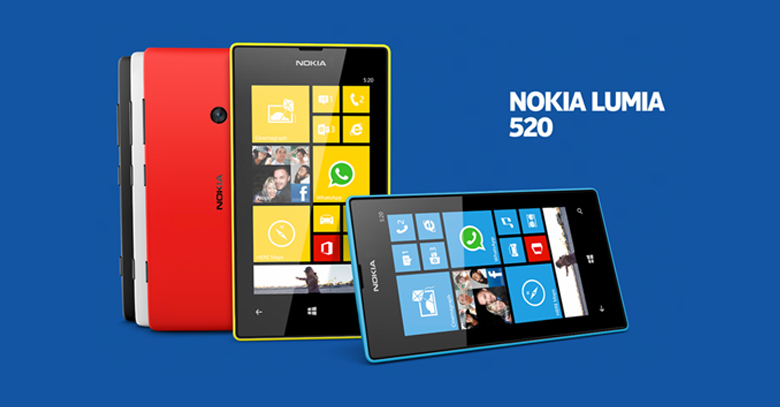 By Ufaq Ashfaque
DALLAS, July 25th – AT&T adds the first Windows Phone to its line of mobile phones, the Nokia Lumia 520.  The first set of the Lumia series will be available to consumers at an affordable price of $99.99.  
Nokia Lumia 520 is the most affordable Windows Phone of the Lumia series.  The company has managed to create a strong position in the market, but also provide for catering to those individuals that wish to utilize innovation and technology in a budget that fits their pocket.
With a 5 megapixel camera, a Windows 8 interface, internal 4GB memory and unique and catchy colors used in the phone, AT&T and Nokia are looking ahead for reaching a mass audience.
Through the launch of this phone, both brands will have accelerated growth.  AT&T will have another brand of phone added to its portfolio and Nokia would also be in a position to penetrate further towards achieving a stronger market share.