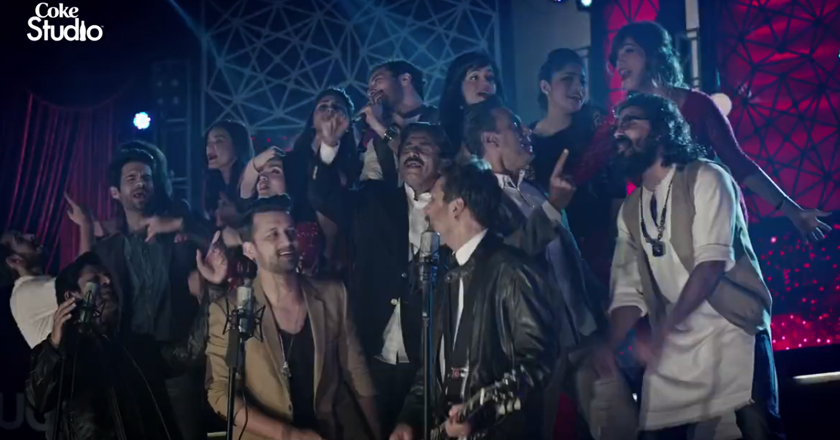 2 world cups and over a decade later, the Strings duo is back with yet another spirit lifting song for the World Cup 2015. The new anthem for the upcoming World Cup "Phir Se Game Utha Dain" is a revamped version/tribute of the 1992 World Cup song, "Who Ruled the World", by Matt Slogett and Kasey Carlone. 
The song features a number of artists from the latest season of Coke Studio, which is now being produced by Faisal Kapadia and Bilal Maqsood. The anthem starts with Atif Aslam reliving the 1992 win with lyrics from the original song from back then and moves on to feature the Strings duo, Amina Shaikh, Neelum Munir, Adnan Siddiqui, Adnan Malik, Jimmy Big Ears and Asrar. 
Directed by Asadul Haq, the 2 minute 40 second song also features the World Cup winning batsman Javed Miandad. With Pakistan going back to play where it achieved its iconic victory, the color kits coming back from the legendary win and now, the rendition of the winning anthem, here is to hoping the players bring the Cup back home once again.
Enjoy the song: