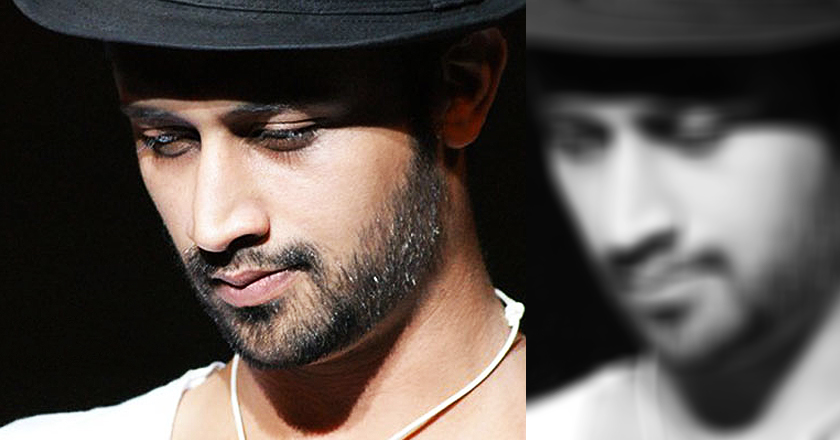 Everyone's favorite Pakistani rockstar, Atif Aslam, has dashed everyone's hope of releasing a new album in spite of having 150 new songs ready and unreleased.
Blaming it to the change in how the music industry works now, Atif Aslam believes that it's better to release single songs, instead of complete albums.
The younger generation now prefers to download songs online rather than buy hardcopy CDs and therefore, releasing an entire album would not only bore them quickly but waste the musician's efforts too.
Lahore-based, Atif Aslam released his last album, Meri Kahani, back in 2008 and since then has given his fans hit Bollywood movie songs only.
However, he had been composing and preparing songs at the back end and has a sold 150 library of songs, with no intention of releasing them any time soon.
The 32 year old artist has given the music industry ultimate hits like Bheegi Yaadein, Aadat and Woh Lamhe, and now with the influx of songs, he believes that audiences prefer to listen to something unique rather than the "same sort of music" over and over.
With three hit albums to his credit, he believes that the business model of the music industry has changed and in spite of being the star behind the show, he cannot control every aspect of it.
So, as the industry and its audiences prefer, Atif Aslam will only release single songs by the end of the year and no albums whatsoever.
Before that, all his fans, Aadeez, as the rockstar likes to call them, can look forward to his upcoming collaboration with Bollywood actor, Tiger Shroff, in the song Zindagi Aa Raha Hun Mein. While talking about this new song, the Aadat crooner revealed how the song is not "preachy" but just a fun song, telling the world to enjoy life as it is.