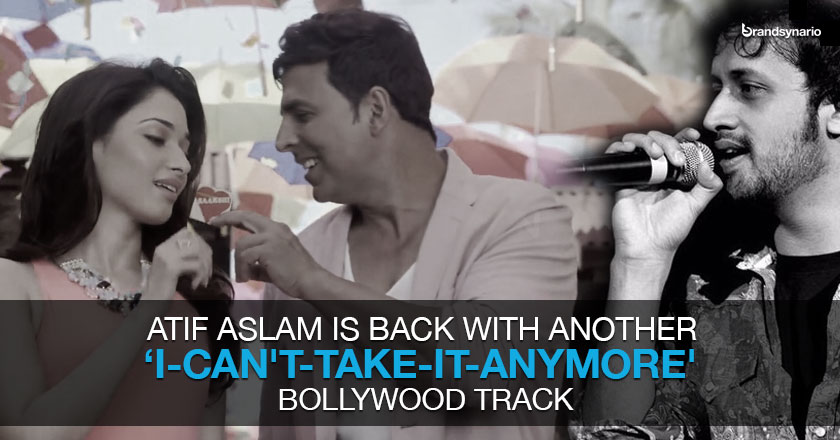 By Fatima Akhlaq
Atif Aslam, The heartthrob of millions is finally back after a long break with another romantic Bollywood track "Tera Naam doon"
Sung for the movie 'It's Entertainment' starring Bollywood's superstar Akshay Kumar, the song has all ingredients to make it a commercial hit – lyrical, romantic, breezy and BORING.
Atif's career in Bollywood started with his super blockbuster track' Ab toe Adat si hai'. Since then, he has sung numerous Bollywood tracks that had everything to create a perfect fantasy which includes too-good-to-be-real foreign locations, breezy dresses and blasting chemistry between the actors.
Let's have a look at the exclusive video of the song "Tera Naam Doon" and see if it touches your heart or not.
Our Verdict:
The song is not as soulful as 'Ab toe Adat si hai' nor is it as romantic as 'Be-intiha' neither has it had the powerful beats of 'Ba-khhuda Tumhi ho', the song is just another textbook Bollywood.