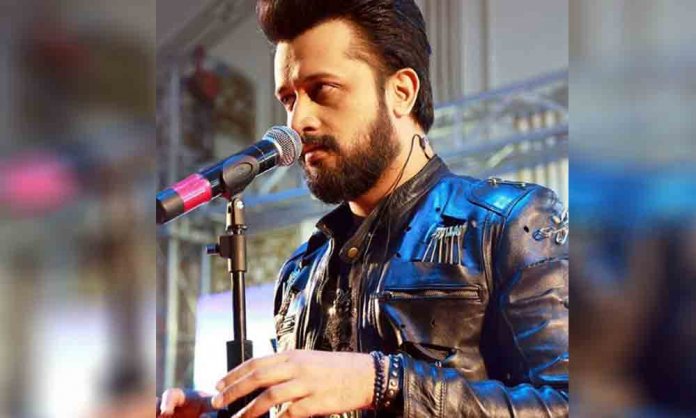 Last month, popular Indian music label T-Series announced to unlist Atif Aslam songs to condemn the Pulwama attack and people were really not happy about it.
Soon after the attack, the Indian Government asked all music companies to remove songs featuring Pakistani artistes from their YouTube channels.
After getting threats, T-Series immediately removed a number of songs from its YouTube channel that featured Pakistani artistes.
De De Pyar De: Atif Aslam's Track Deleted from Ajay Devgan's Movie
Unsurprisingly, the Indian music record label brought back all the songs of Atif Aslam on their channel as they reportedly lost over a million subscribers.
Recently, the Coke Studio singer was asked about his opinion on the matter to which the singer said it can be because of his Indian fans.
Talking to WeeklyBlitz, the singer stated:
It happens. I don't know. I think I'm really loved over there (India) by fans.
He also expressed his confusion over the whole controversy
Border-ban has appeared often but I personally don't know the reason for this – why I was taken off and was back on YouTube.
However, he feels it is the love of his fans that brought his songs back on YouTube.
The fan following in Pakistan and India is huge, which is perhaps gauged by the numbers. I feel it is the response of the fans.
What are your thoughts about the story? Let us know in the comments section below.
T-Series Brings Back Atif Aslam, Rahat Fateh Ali Khan's Songs
Originally published on Veryfilmi.com