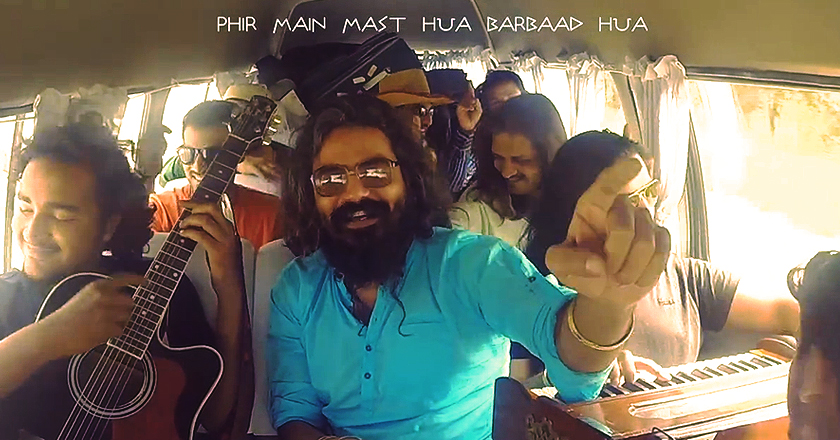 The man with the seemingly unkempt look and a pure, rustic voice, Sufi music sensation, Asrar has released his latest music video titled 'Mast Hua'.
The video has been shot using a selfie stick, which is by far one of the most unorthodox means of video recording, but this has been done to make the video more appealing and more digestible for the general audience.
The song, according to Asrar himself, is based on his own story, while the music is soothing and very easy on the ears.
The lyrics complement the music brilliantly, whilst the idea of selfie stick shooting acts as a message to the newcomers with considerable musical talent, telling them that they need not spend a bucket load of money to make a song.
Check out the video to Asrar's Mast Hua below:
Mast Hua – asrarHello Friends,Happy birthday to me :)This video song is not just a song,it's my story in fact,To make it cheerful I tried to choose easy words as lyrics and composed it in a simple way,To make it more digestible to watch I shot it by myself with a selfie stick,So this one is a first ever"ONE TAKE SELFIE VIDEO SONG (OFFICIAL),in Pakistan or may be in the world as well, By this video I want to leave a message to new comers too,that Its song that matters,And with a good and simple idea,you can save a lot of cost,at the end I just want to dedicate this song to all my artist friends throughout the world specially Pakistani Artists. . .Love, Peaceasrar

Posted by asrar on Monday, April 20, 2015