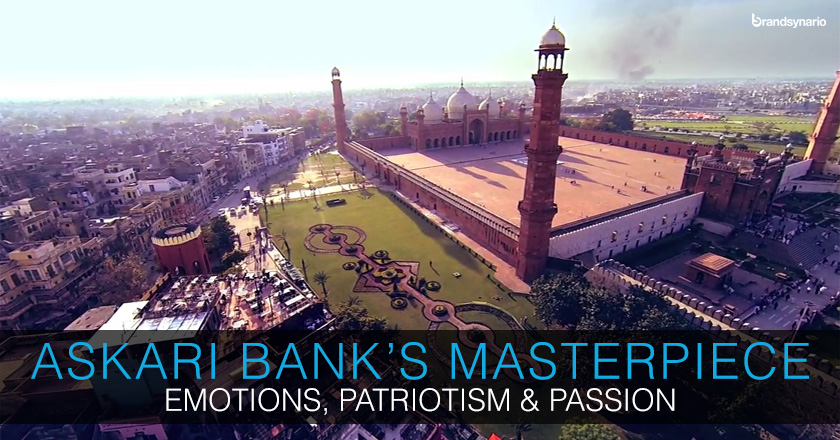 Askari Bank pays tribute to the countless martyrs of Pakistani army who lost their lives to save ours – their sacrifices however are not nearly over.
Every single day these soldiers risk their lives for us, the least we can do is remember them – and ASKARI BANK has done exactly their latest corporate song.
The song showcases the brave-heart of a Pakistani soldier who is making his long journey from the lush valleys to the Godly spectacles in Pakistan to pay his honor to the family of another valiant soldier.
Askari Bank, through their agency Synergy Advertising, has rolled out a masterpiece of emotions, patriotism and passion by paying tribute while focusing upon the purpose of creating an advertisement.
The message is delivered – Loud and Clear.
The 3 minute 35 second long commercial encompasses the beautiful alleyways of Northern Pakistan with an impressive cinematography and an immaculate story. Not to forget the immortal voice of Ustaad Amanat Ali Khan that stamps this patriotic anthem.
Director Saaqib Malik and Salim Dad have seized the Pakistani patriotism on its pinnacle, considering the overall situation of the country – it was high time to remember Pakistan Army for what they have done and NOT for what they 'might' have.
CREDITS
Presented by: Askari Bank Ltd.
Artist: Ustad Amanat Ali Khan
Record Label: EMI Pakistan 
Director: Saqib Malik
D.O.P: Salim Dad
Post/Grade: Sharp Image
Agency: Synergy Advertising