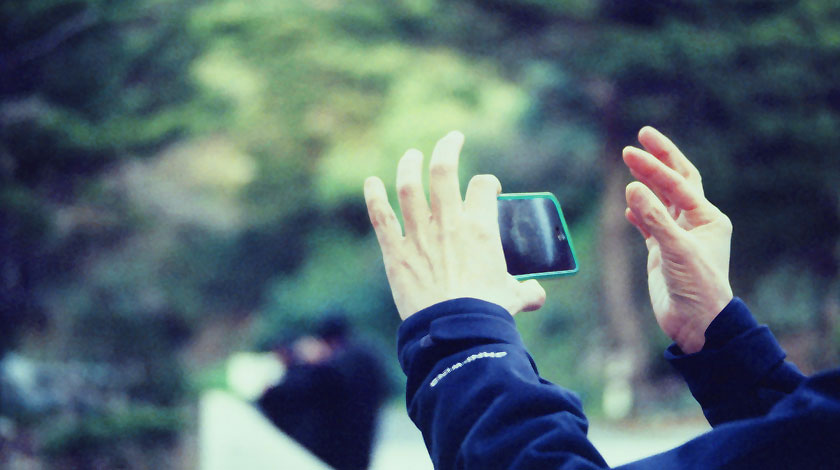 Pakistan will soon become the only Asian country to have ever held the Smartphone Film Festival, the first of its kind in the region.
9th in the global series, the upcoming edition of the moviemaking mania will be Asia's first ever Smartphone Film Festival, to which Pakistan will be playing host to in September 2015. The platform has been created with an aim to allow aspiring filmmakers to shoot videos from their smartphones and present them at a global level.
The 9th Smartphone Film Festival is being held by Karachi-based iSmart Films in collaboration with renowned iPhone Film Festival, Blems Production, MadJoint Studios and Wajood Media. The inauguration ceremony is expected to be held later this week at Pak American Cultural Center (PACC), Karachi, in the presence of renowned Hollywood filmmaker and the founder of iPhone Film Festival, Ruben Kazantsev.
Local filmmakers can submit their movie and documentary entries, created on their smartphones to be featured at the festival in September.
Read more: Pakistani Short Film "Baat Cheet" to Participate at Cannes Film Festival 2015
The details of the events and inauguration ceremony were announced at the recently held press event at PACC (Pakistan American Culture Centre), in attendance with the co-founders of iSmart Films, young film-makers and the media fraternity.
The pre-launch ceremony kicked off with a detailed media briefing along with a Q&A session and proceeded to show-casing movie making projects by Ms. Asma Alwaz, from Khairpur Sindh and Mr. Faizan Sheikh, an Iqra University student.
Introducing the mega film festival to the local crowd, the co-founders of iSmart Films, Mr. Kamran Ata and Mr. Abid Beli, stated how smartphones provide an excellent medium of filmmaking for the youth to capture thrilling stories with their imagination and showcase it to the world in the easiest possible manner.
They further went on to say how the upcoming event would benefit the young women, allowing them to step forward and shine through using the smartphone technology. They ended their address with an invitation and encouragement to all young Pakistanis to take part in the amazing opportunity and become amongst one of the fifty nations taking part in the global film festival.