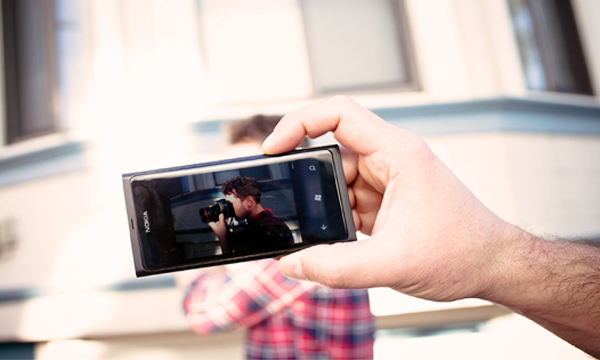 First Smartphone Film Festival of Asia, a two-day event arranged by iSmart Films is all set to initiate on December 19th. The Smartphone Film Festival will be held in Pakistan, collaborated with seven foreign festivals from Spain, New Zealand, United States, France and Macedonia.
The 'School of Smartphone Film Production' will also be launched in the festival, followed by the inauguration of a 'Web TV'.
Read more: Dubai International Film Festival 2015 to be Held in December 
The event will be the 9th pocket cinema film festival all across the world, featuring movies, films, and documentaries which are created by using pocket-sized mobile phones instead of traditional film-making equipment and movie cameras.
The upcoming movie-making mania will be Asia's first ever Smartphone Film Festival, to which Pakistan will be playing host to in December 2015. The forum has been created with a goal to permit aspiring filmmakers to shoot videos from their smartphones and showcase them at a global scale.
The selected movies from all across the world will be displayed, helping Pakistan to enter the foreign film-making landscape.
Read more: ARY Film Festival: Submission Deadline Extended
Pocket Cinema Film Festival is an event aimed at the next generation to promote film-making by use of smart-phones. Aspiring filmmakers can share their stories. While doing so PCFF strives to sustain film submission and admission to the festival, free of charge.
PCFF hopes that the event will develop a new breed of movie-makers, storytellers and photographers so that Smartphone utilization is enhanced.
The Festival is likely to explore creativity, innovation and dynamism of the community to shape visual communication.
Workshops on Smartphone filming and mobile journalism were organized by PCFF on 10th and 12th of November. Let's have a look at some of the work related to Smartphone filming and mobile journalism below;
[fb_embed_post href="https://www.facebook.com/pocketcinemafilmfestival/videos/vb.1555885247959418/1683942095153732/?type=2&theater/" width="550″/]
[fb_embed_post href="https://www.facebook.com/pocketcinemafilmfestival/videos/1684618355086106//" width="550″/]
1,017 films from over 110 countries have been submitted in the festival by young filmmakers. The submissions are also from Pakistan while the last submission date is December 5th, 2015. The jury includes prominent filmmakers and artists like Jami Mehmood, Shahzad Nawaz, Furqan T Siddiqui, Yousuf Bashir Qureshi, Faysal Quraishi, etc.
Read more: Pakistani Short Film "Baat Cheet" to Participate at Cannes Film Festival 2015
Stay tuned to Brandsynario for more updates on the First Smartphone Film Festival to be held in Karachi!