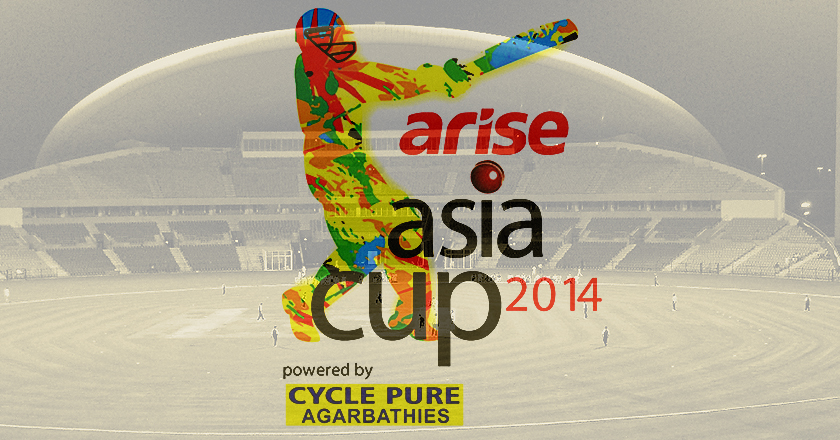 By Hassan Wasti
Asia Cup 2014 is just around the corner, the official broadcaster Star India is on its toes to reel in big brands and cash in on the event's mega fixtures like India vs Pakistan.
Being held in Bangladesh, Asia Cup is expected to deliver a spectacular show of skill and entertainment especially when the lifelong rivals India and Pakistan come face to face with each other on the pitch.
This year, Asia Cup is all set to be jointly sponsored by big names like Nokia India and Idea cellular along withUnited Spirits.
In 2012 Micromax was given this opportunity but it looks like the broadcasters now are looking to make serious money and are looking forward to make this a mega event for the sponsors this time around.
Sources say that during Asia Cup a ten-second ad spot will be charged at INR 1.8 – 2.5 Lakhs. The package is an attractive one and the associated brands are convinced that the event will deliver on its expectations.
The Asia Cup is said to be a build up for this years T20WC which will also be hosted by Bangladesh this year.
Check the schedule here: 
The T20WC will also be a hunting ground for big brands, with a premium package of INR 3-4.5 lakh for a ten second ad spot, the profits are said to be much more than what Asia Cup promises. 
Nitin Kukreja, the Head of sports business for Star india is pleased with the enthusiasm and interest showed by the sponsors for the event, as he believes that brands have finally realized the potential of the game and are willing to be a part of it.
 "We are delighted with the traction that Asia Cup 2014 has been able to generate with the advertisers", he added.
The list of associate sponsors has also been finalised. Tata Motors, Birla Sunlife Insurance and Perfetti Indiaare on-board as the associate sponsors for the event, where big names have already bought the major ad spots other small names are also trying to get their hands on any ad spots available on-air or on-ground.
The on-ground sponsors include Arise India, Cycle Pure Agarbathies, Daikin, Savsol lubricants, and Peps Mattress.
Asia Cup will start from 25th February and will continue till 8th March, So get ready for an action packed cricket which is sure to be a treat for all the cricket fanatics out there.