Every now and then, we hear about heart-wrenching cases of rape. Be it Zainab or the Lahore Motorway case. And while it scares most women around the country in their movement within the public sphere, our patriarchal society feels the need to put restrictions on the women; the justification being men are the protectors. And this is why when an ASI employs his daughter and wife to rescue someone else's daughter from rapists; it amazes us.
ASI Muhammad Bux saves 'a' daughter by using 'his' daughter
ASI Muhammad Bakhsh used his wife and daughter, who volunteered for the task. The task was to free Alisha. You must have come across the recent trending news of Alisha; a 4-year-old kidnapped alongside her mother. They had not been provided food, and they were repeatedly subjected to gang rape. They were kidnapped as a result of fake job fraud. The police were active on the case, but to ensure a successful mission, someone had to go undercover. And instead of restricting his wife and daughter in the house because of loose rapists, this man employed their help.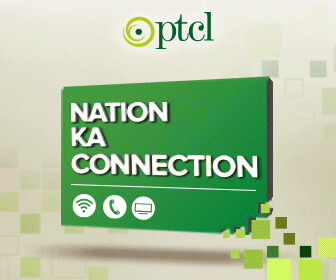 Salute to ASI Muhammad Bakhsh who used his own daughter to call these criminals as a trap and get hold of whole gang.

The incident where a mother was trapped with her daughter on fraud of fake job by a rapist gang.#JusticeForAlisha#سانحہ_کشمور pic.twitter.com/l7Gp8jFEhN

— Khurram Sheikh (@khurramfakhar) November 12, 2020
He gathers the praises on social media
People were all praises for the ASI on Twitter the moment the news reached media. They admired the man for showing the courage to see his wife and daughter go amid the criminals. And they were respecting him to have cared for the victims as much as he cared for his family members.
Great work by this police man.
I salute the whole nation salute him for such a great work.

— Bushra Ali (@BushraA62028700) November 12, 2020
Mohammad Bux also appeared on television to recount his story. He tells in detail about the unfolding of events. Hear him directly as he speaks about it in an interview with a regional TV channel.
1st appearance of ASI #MohammadBux who arrested rapist. He tells story over #KashmoreIncident #JusticeForAlisha #سانحہ_کشمور pic.twitter.com/s4CyEIIqSE

— Saeed Sangri (@Sangrisaeed) November 13, 2020
Looking at the society
While this is praiseworthy; how the ASI and his family jumped at the chance of being a source of help, the fact that the cases are rising yet is troubling. And the justifications that people generally provide, such as the route or clothing, becomes irrelevant if the victims are two and 4-year-olds.
Do not tell me that the aurat marches are spreading fahashi when 4 YEAR OLDS are raped here EVERY OTHER DAY.
It's the patriarchy, it's the dehumanising women & children which is doing this!Violence is fahashi,violence MUST be condemned.Our bodies are OURS ONLY! #KashmoreIncident

— Tooba Syed 🍞🌹 #FreeBabaJan (@Tooba_Sd) November 12, 2020
This Twitter user takes a similar thought process to Twitter, saying why women have to march on roads. The Aurat March, she said, all boils down to this and not to spread vulgarity.
Aurat March or not, we need to ensure that the rape incidents decrease, and for that, we need to track what leads to rapers being created. Is it that they know they won't be caught? Or is it the patriarchal mindset that, bein men, they are untouchable.
Stay tuned to Brandsynario for the latest news and updates!