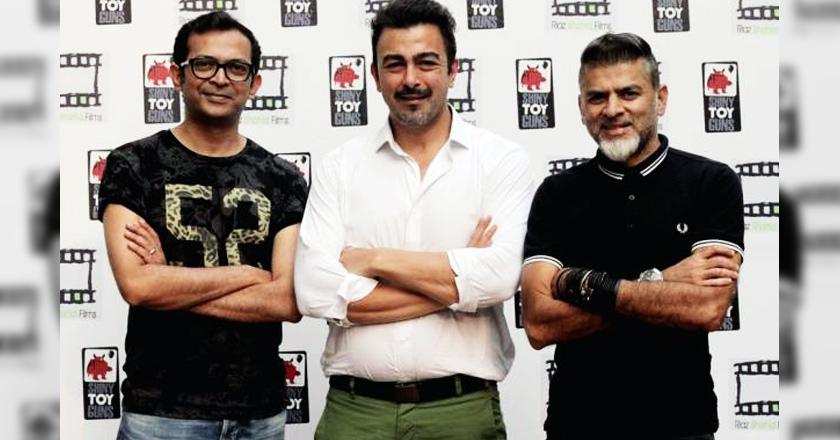 The mastermind behind Ambience Films, Asadul Haq, is venturing into the entertainment industry with his first feature film, Dekh Magar Pyar Se, this summer 2015. The new feature film is a Shiny Toy Guns production with the ingenious ad filmmaker, Asadul Haq and marketer, Ali Murtaza working on the movie.
While there is absolutely no news about the cast and crew or even the storyline or genre of the movie, the press release by Shiny toy Guns quoted, "We are very excited as we have been working on this project for the last one year or so! Dekh Magar Pyar Se will be a true manifestation of our culture and music captured in breathtaking visuals. We have a great team on-board for this project and will be sharing more details very soon."
Shiny Toy Guns, initially based in Singapore, aims to facilitate individuals looking for a production company by helping them at all levels of production. The same goes for their own directorial debut as the movie Dekh Magar Pyar Se is being produced, financed and developed completely in-house.
Before the production of Dekh Magar Pyar Se, Shaan Shahid's upcoming action movie, Mission 5, was under talks to be produced under the Shiny Toy Guns banner. Due to some scheduling issues the venture could not be pursued and Mission 5 is now being produced by Riaz Shahid while Shiny Toy Guns works on Dekh Magar Pyar Se.