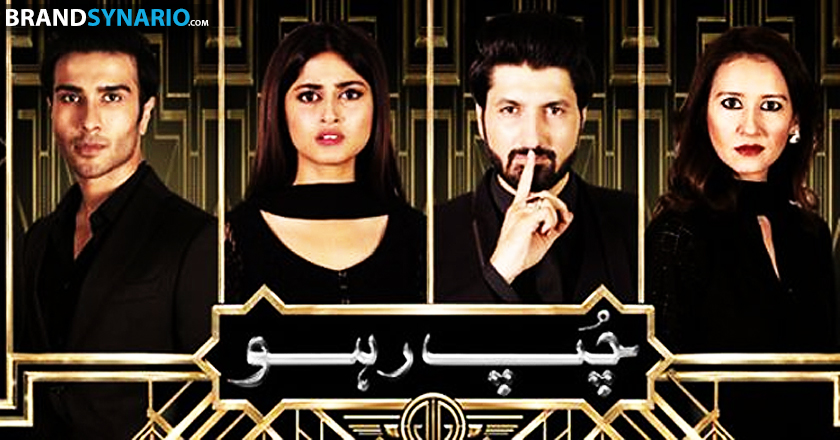 While we are still waiting for the Pakistani audience to finally get over Pyaray Afzal's "not-so-piyari" ending, ARY Digital has launched its new drama "Chup Raho" which is all set to snatch the spotlight for the season's biggest hit.
Though it is too early to predict the fate of Yasir Nawaz's directorial drama, but by the looks of its promos and first episode, one thing has definitely dawned upon its viewers: it will boldly question the unquestionable matter of "sexual harrasment by close relatives"
Starring Arjumand Rahim, Sajjal Ali, Jibran Ali and Feroze Khan, the alarmingly realistic saga will revolve around this taboo topic that will give us all a break from the usual "Desi Cinderella Dramas" showcased on almost every other entertainment channel.
All tales need a must-have "seedhi saadhi masoom larki" and here is where Sajjal comes in. Playing Arjumand's sister, she naively falls prey to her villainous brother in law, Jibran who has evil intentions from the very minute she comes to Karachi from Pindi.
Sajjal, with her overly possessive fiancé Feroz Khan, is shown to be celebrating their soon- to- happen- union; only to be ruined by the monstrous Numair who takes her to a friend's vacant apartment on her engagement day, planning to rape her wife's sister like countless other women.
Though the twist in the tale could have been anything, it turned out to be the nastiest of all: the female protagonist getting sexually assaulted by none other than her devil- in- disguise brother- in- law.
Apparently the drama's title "Chup Raho" makes it evident that it will all end up in Sajjal being forced to silence her agony in fear that anything spoken spell disaster for  her sister's home and her family's honor. 
The plot, revealed from the very first episode, has earned interesting reviews. Critics are praising it for addressing this scandalous social subject which is the secret story of many young girls not only in this country but in others too.
But let's not forget that Yasir Nawaz's old production "Shuk" too addressed a very crucial social issue: the survival of divorced women in our society today.
However, way too much melodrama, sloppy romance and "rhoona dhoona" ended up killing the feel of the story. 
Let's wait and watch if "Chup Raho" manages to weave the right kind of magic on our television screens and makes everyone forget the love triangle of Afzal, Farah and Yasmin.