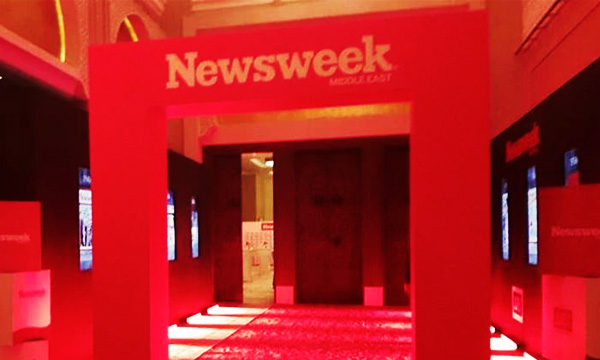 ARY Digital Network, in collaboration with Newsweek LLC, launched Newsweek Middle East in a ceremony yesterday in Dubai. Newsweek Middle East will serve as an international magazine with a local editorial team, making it the first of its kind in the region.
Read more: ARY Digital – The Most Watched Channel During Eid ul Adha 2015
At the launch event, Salman Iqbal, Publisher and Editor-in-Chief of Newsweek Middle East, stated that the magazine will serve as a voice of the people in the region and a reflection of the lives of the local residents.
Promising spellbinding content for the readers, Iqbal also quoted the 43% illiteracy rate of the Arab women and further promised to change that and make history with Newsweek Middle East.
Read more: ARY-BOL Network Agreement Cancelled!
The event witnessed the launch of Newsweek Middle East's official website and mobile application.
Attending the prestigious event were the Crown Prince of Dubai, cabinet ministers, foreign diplomats and renowned trade personalities amongst 300 other dignitaries.