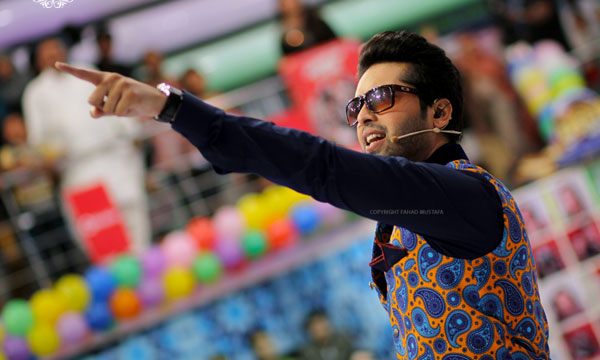 The meaty extravaganza of Eid ul Adha is over and like always, ARY Digital ruled the rating charts for all three days of Eid. According to the ratings shared by Kantar (Media Logic), ARY Digital's 24-hour ratings were almost 28% higher than its closest counterpart, Hum TV which was then followed by Urdu1 and Geo Kahani respectively.
See the infographic below: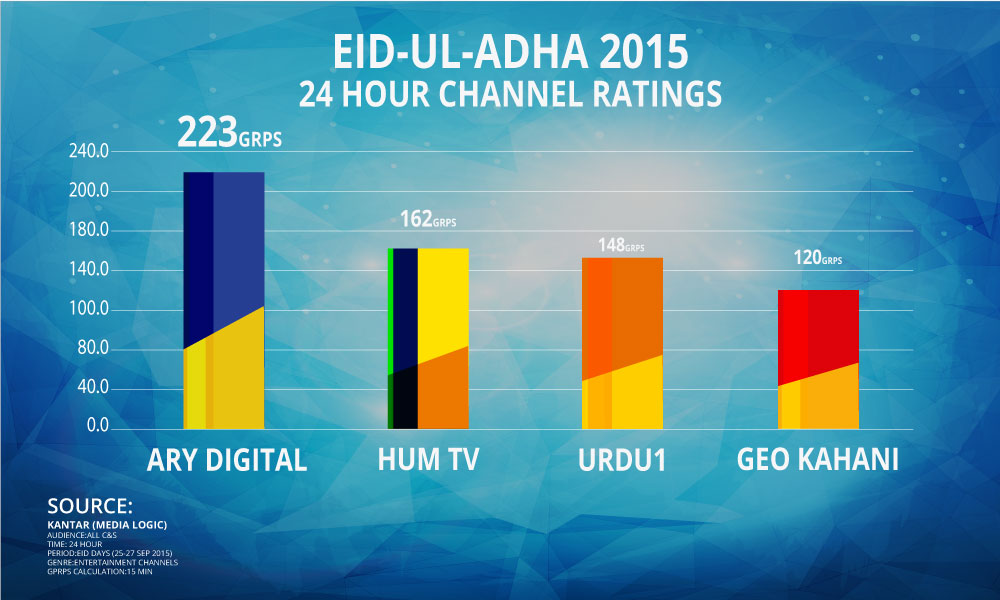 Keeping its most popular content intact, the channel strategically went for a full throttle Eid transmission with special shows. Good Morning Pakistan, hosted by the ever-popular Nida Yasir, ruled the morning hours while Fahad Mustafa dominated the night transmission with Jeeto Pakistan Eid Special on the 1st and 3rd day of Eid at 9:00 PM.
[fb_embed_post href="https://www.facebook.com/arydigital.tv/photos/a.448485135162728.121429.221895084488402/1110094205668481/?type=3/" width="550″/]
Other than these already established shows, ARY's successful transmission included the recently launched 'The Dilpazeer show' hosted by the talented Hina Dilpazeer. Some other interesting pillars that added to channel's highest viewership included the following:
Hum Sath Sath Hain, which aired on Eid Day 3, remained the Highest Rated Feature Film amongst all channels for Eid ul Azha 2015. (Females 15 – 45 Cable and Satellite)
Good Morning Pakistan remained the Most Watched Morning Show for Eid ul Azha 2015.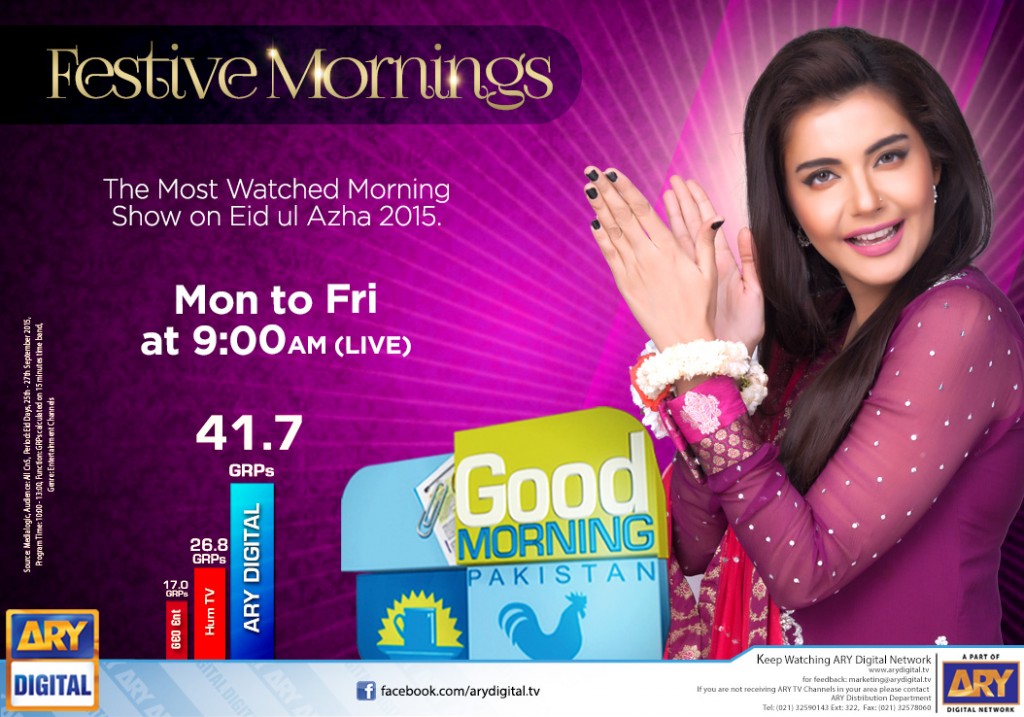 "Nawab Sahab ki Naubahar" aired on Eid Day 1 starring Adnan Siddiqui, Qavi Khan, Uroosa Qureshi and Sumbul Iqbal remained the Highest Rated Teleplay amongst all channels for Eid ul Azha 2015 with 2.8 TRPs.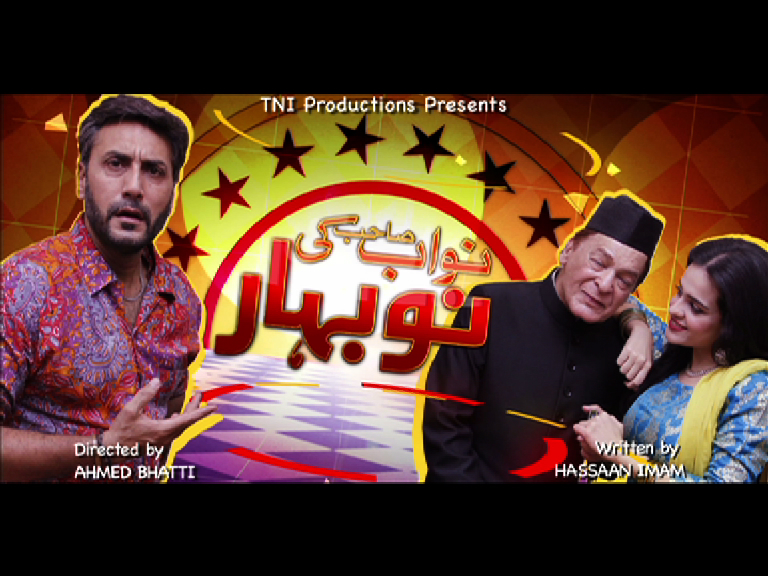 Another feather in ARY's cap is the fact that the channel's rating was the highest for all age groups. With consistent content innovation and mix, it is evident that ARY is leading the channel race in Pakistan's TV industry these days.
Stay tuned to find more about Pakistan's media and TV industry!