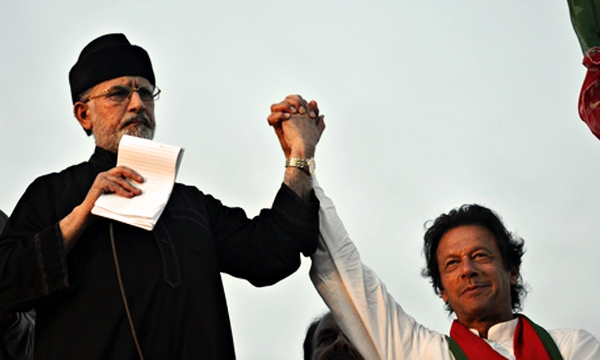 Arrest warrants have been issued for Chairman Imran Khan and Pakistan Awami Tehreek (PAT) chairman Tahirul Qadri. The warrants were also issued for DJ Butt.
According to media sources, the warrants have been issued for violations of Act 144 and causing mayhem in Islamabad outside Parliament House and PTV headquarters.
Hearing the case today, judicial magistrate Waqas Rasheed issued billable warrants for Imran Khan, PAT head Tahir-ul-Qadri, Asad Umar and 24 others politicians for violation of Section 144 and the Amplifier Act during the party's sit-in in the federal capital in 2014.