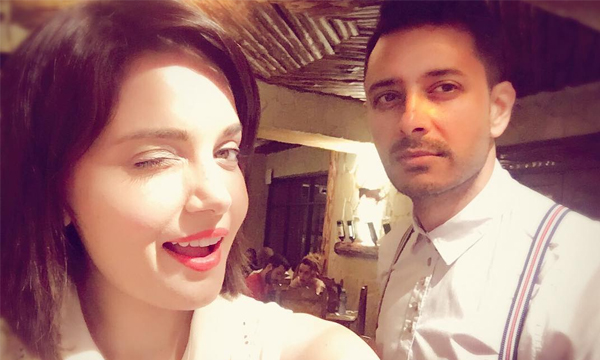 The recent news of Armeen Rana Khan's engagement has taken the internet by storm. The starlet is ecstatic about this big development in her life and wants the whole world to celebrate it with her!
But apparently, some people just hate seeing other people happy! Khan has been all over social media, posting lovey-dovey glimpses with her hubby-to-be. However, haters have been bickering about her personal life left, right and center! Do they ever let anybody live in peace?
So it all started when Armeena declared that she is no longer single!
Of course, her fans were all excited to finally see her 'British Bae'
But jealous trolls started defaming her that she is already married! 

The chain of rumors continued that she is just doing it all for cheap publicity!


People hurled abuses at her to the point it got really offensive!



Finally, Armeena gave a much-needed, befitting reply to all the nonsense and it was savage as hell!
Well way to go Khan for crushing all the unwanted 'keeras' like a boss!
And oh! Congratulations to you & Fesl Khan!
Can't wait to see her rock as a bride in real life too!