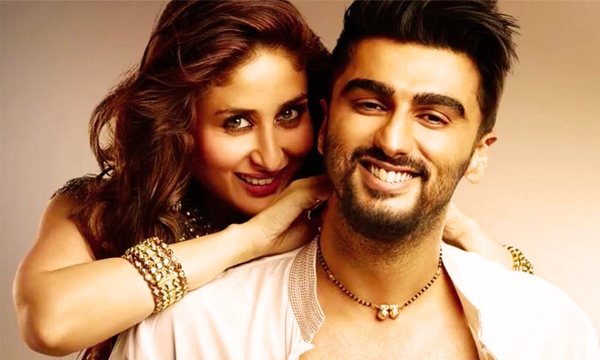 The Kareena Kapoor and Arjun Kapoor starrer released today and has managed to gain mixed reviews. Ki and Ka deals with a sensitive issue of reversed gender roles which isn't a very easily accepted, breezy notion as the film denotes.
The storyline depicts Kia (Kareena Kapoor) as a vivacious, highly ambitious career oriented woman residing in Delhi who despises the notion of being in a marriage and allowing a man to depend on her in any way. Enters Kabir (Arjun Kapoor), son of a businessman, aspiring to emulate his mother's role as a home maker.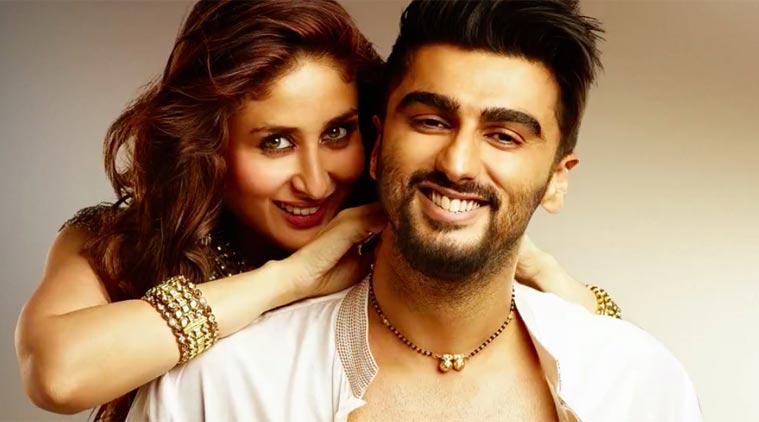 Hence, they meet and sparks fly since both want things that sit well with each other and decide to tie the knot. Kia's mother (Swaroop Sampat) who runs multiple NGOs and has been a single parent all her life is not too difficult about their decision; however, Kabir's father (Rajit Kapoor) is stunned and even hints at him if he has all the 'man parts' with him for making such a perplexing decision.
Their decision becomes a source of mirth and ridicule for people around them yet the protagonists do not budge.
Watch the movie trailer below:
Not only this, this union becomes the hot topic for gossips; people make fun of Kabir's decision and on the other hand, females support his decision to become a househusband; he becomes famous for his unique choice for the kind of life he wants to lead.
There's a symbolic exchange of the manglasutra where Kabir wears it and indicates the silent and understood gender role reversal.
Kareena's acting and her monologue, was delivered perfectly while Arjun is doing fine as a sensitive, emotional guy who is sticking with his choice.
The cherry on top was the deep dialogue between the Abhimaan couple, where Amitabh Bachan and Jaya Bachan appear in an endearing cameo. It was more thought provoking and absorbing than the entire movie combined.
The direction was decent but the script appeared to be somewhat 'not so consistent'. Some cricitcs even called it 'cliched'. Their are a few emotional instances in the movie but the story is not streamlined for a 2 hour and 6 minute long romantic comedy. However, the main theme of the movie is quite novel when it comes to the Indian cinem; so points for that!
Yet, it would have been better if only one aspect wasn't focused upon. No doubt the topic is new and not done before, the movie could have been more deeper and sharper.
Here are some reviews shared by the fans, celebrities and critics:
Kareena Kapoor and @arjunk26 were a delight to watch on screen ..! Nailed it ..! Arjun will become a household name with this role #KiAndKa

— Praveen Nuthalapati (@PraveenNtweets) April 1, 2016
#KiAndKa is bold and brilliant.A film that seems to be about gender politics but is so gender neutral.Raw and real @arjunk26 #KareenaKapoor

— Pooja Desai (@WebWaliPooja) April 1, 2016
#KareenaKapoor gives her best shot with the monologue, and it's the scene that stays with you. She's a powerhouse of acting! #KiAndKa

— Fanzwood (@Fanzwood) April 1, 2016
Most Wanted GUNDA bana Most Wanted MUNDA! So proud of my baba @arjunk26 ! Charming! Endearing! Cuteness ka vullcano! #KiAndKa #feels 💏💕💕💕💕💕

— Ranveer Singh (@RanveerOfficial) March 30, 2016
Movie Review: #KiAndKa@radiochatter's quick take: A good idea gone bad.https://t.co/rRsocycNhz pic.twitter.com/Bu9igxKspK

— Filmfare (@filmfare) April 1, 2016
Think all the Ki's are going to want just one kinda Ka after watching the lovely #KiAndKa!! @arjunk26 my fav performance of yours so far!!!!

— Alia Bhatt (@aliaa08) March 30, 2016
Stay tuned to Brandsynario for more updates!