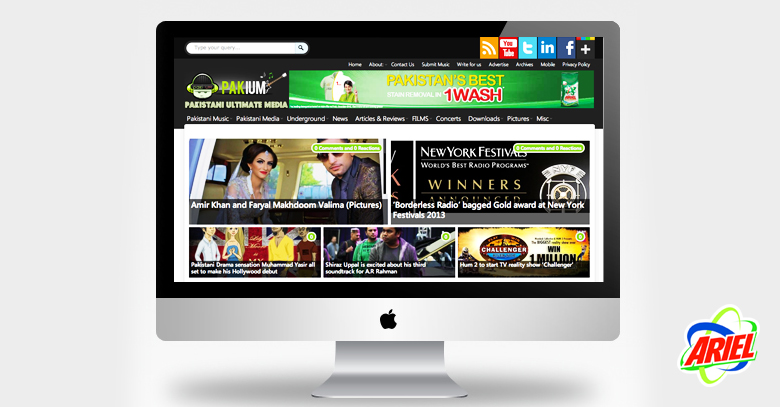 By Saira Hussain
The ongoing digital campaign of Ariel lacks accurate vehicle selection. The creative work is splendid but the placement of the ad is very surprising. For example we see a banner of Ariel's stain removal in 1 wash campaign at the top most position of pakium.com.
Pakium.com is a website for teenagers interested in music, movies and drama news. Ariel's banner on that site is certainly doing nothing for the brand.
There is a particular banner lands on Ariel's Facebook page where we see a contest running asking women the most useful household tip they have learnt from their mothers, this competition ends tonight. This contest activity could have gaged more women if this ad was placed on a more appropriate website than a website mostly visited by youngsters only.
There are numerous differences between conventional media and digital media; digital is an open platform where brands can enjoy an authentically transparent two-way conversation alongside the active involvement of their customers.
Ariel is one of the most trusted detergents in Pakistan. It is known for its latest 3D technology of micro-cleaning boosters that helps attain spotless cleaning in just 1 wash.