The recent yearly food extravaganza witnessed at Karachi Eat 2019 was visited by over 100,000 Karachiites as stated by ChapraKhanOmari (CKO) Event Architecture.
There was a high level of fun and enjoyment, and of course a lot of eating! Such festivals provide entertainment but can also get messy.
Children are often seen dropping food on their clothes, getting their hands sticky, and adults too have a hard time freshening up before and after each meal.
Now imagine the need to stay fresh while enjoying the yummiest dishes at the city's biggest food festival!
One brand which felt the need to bring a change was Ariel Downy. In order to tackle the use of limitless tissues at food festivals and to ensure everyone enjoys a good time, Ariel Downy distributed fresh towels to visitors.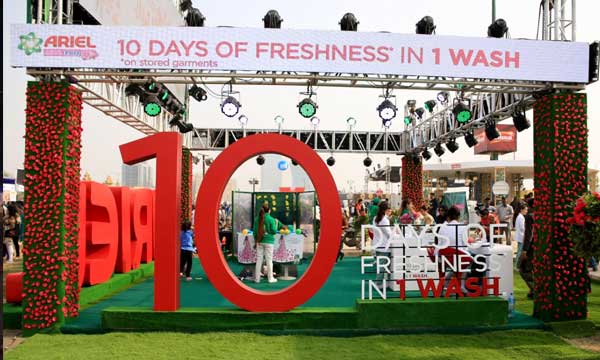 These beautifully presented fresh scented towels were wrapped in a red ribbon reading #TouchOfFreshness.
Visitors used them throughout the day as they explored the extravagant event and did not dispose of them helping to reduce garbage disposal drastically at Karachi Eat Festival!
For those who did dispose of the towels, the active Ariel Downy team went on a scavenger hunt to find them and recollected them.
The brand also creatively battled the pungent odour of the sea and the strong smell of food by using drones to sprinkle fresh fragrance across the ground!
Ariel Downy managed to freshen up and refuel 8,000 visitors over the weekend!
Kudos to Ariel Downy for such a brilliant campaign which not only promoted cleanliness over the weekend but also helped to Karachiites enjoy their weekend.
We hope to see the brand continue its efforts.