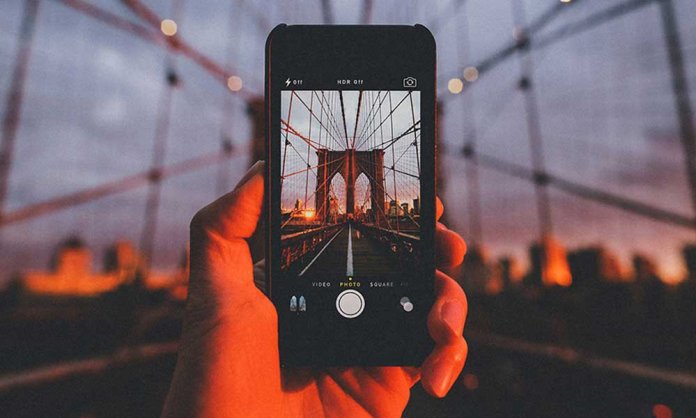 Apple is giving smartphone photographers a chance to have their work on display with the 'Shot On iPhone' competition.
Known for its amazing depth and details, iPhone cameras have made countless of people fall head over heels for its results.
Apple is encouraging photographers to snap and submit their best shots from January 22 to February 7.
A panel of judges will review the images and select the top 10 winners. The winning photos will be featured on billboards in selective cities, Apple retail stores and online.
How to Submit your Best Shot
All you have to do is take a snap from your iPhone and post it on either your Twitter account on Instagram with the hashtag #ShotOniPhone to participate. Weibo users can participate as well using #ShotOniPhone#.
Participants also have to mention in the caption which model was used to snap the picture. Individuals can also submit high-resolution images to shotoniphone@apple.com with the file format 'firstname_lastname_iphonemodel.'
Photos can be straight from the camera, edited through Apple's editing tools in the Photos app or with third-party software.
You must be 18+ to participate, and this challenge is not open to Apple employees or their immediate families.
The Panel
Apple's panel includes the following:
Pete Souza (US): Pete was the chief official White House photographer for President Obama
Austin Mann (US): Austin is an iPhone photographer, filmmaker, and creative who's traveled around the world
Annet de Graaf (Netherlands): Graaf is a travel photographer who uses iPhone exclusively for her craft. She's the author of two iPhone photography books: "Morning Amsterdam" and the upcoming "GO d'Azur".
Luísa Dörr (Brazil): Luísa is a photographer based in Brazil who rose to fame after she photographed TIME's Firsts issue exclusively on iPhone.
Chen Man (China): Chen is a Chinese contemporary visual artist and entrepreneur who created a unique visual language that revolutionized fashion photography in China.
Phil Schiller: Phil has helped Apple reinvent mobile phones with iPhone.
Kaiann Drance: Kaiann works with talented teams at Apple to deliver products that put great photographic tools in the hands of many.
Brooks Kraft: Brooks is a professional photographer and worked in editorial and commercial photography prior to joining Apple.
Sebastien Marineau-Mes: Sebastien brings over 20 years of software development knowledge to iPhone in his role as vice president of Software at Apple.
Jon McCormack: Jon's images have been published by international organizations including TIME, The New York Times, UNESCO, The Nature Conservancy, Africa Geographic and others.
Arem Duplessis: Arem works closely with some of the most accomplished photographers in the world in his role as the director of photography in Apple's marketing team.
It's time to take out your iPhone and click away!
Stay tuned to Brandsynario for more news and updates.