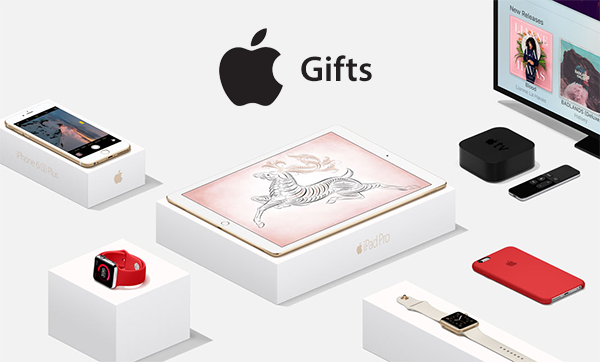 Apple gift guide for Holiday Season 2015 is now Live on its website with the tagline "From one gift come many". This consumer-facing online portal by Apple promotes its products in the festive shopping period ahead of holidays and buyers get a gift by shopping via Apple online store.
Apple guarantees: "No matter who you're shopping for this holiday, you're sure to find a great gift."
Read More: Apple Black Friday Online and In Store Offer
On the main page of this Gift Gateway, there are six quick 'call to action' buttons 'Gaming', 'Photography', 'Music', 'Fitness', 'Learning', and 'Travel' on the top that gives users recommendation based on  their interest area.

Click any of these six options and apple products that fall in the chosen category will be highlighted in the same visually appealing style.
For example if you want to go for 'Fitness', Apple Watch Sport alongside a pair of Beats Powerbeats2 in-ear buds, Wahoo Fitness KICKR SNAP Bike Trainer accessory etc, will be displayed on the page.
If you are not a fitness freak and love gaming, just click there and see what Apple has there for you.
It will instantly show Apple TV, the SteelSeries Nimbus Bluetooth controller, and the Guitar Hero Live redesigned guitar there on the top and many more.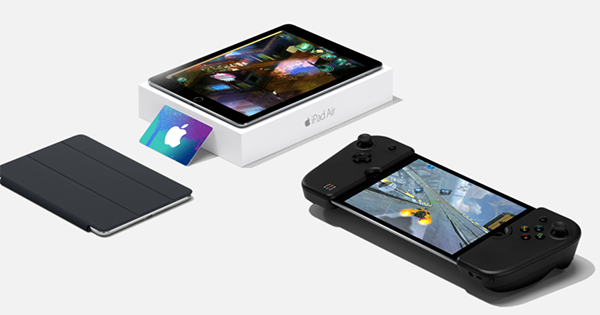 Apple is now also offering free shipping of these products with gifts in the United States, Canada, and Europe during the holidays.