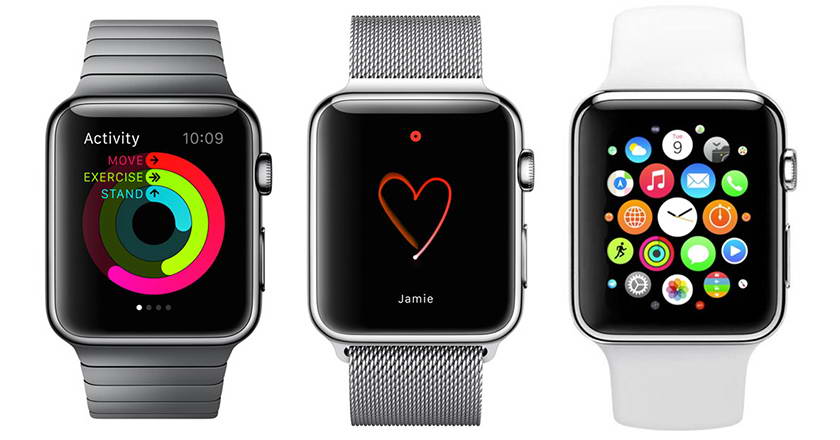 Vogue's March issue features Apple's latest creation, the trendy and wearable Apple Watch.
Giving the device some impressive exposure, the 12 PAGE AD spread is positioned right in the middle of the magazine.
See the Vine below:
The exchangeable watchbands are the focus of the spread, with the three models of the Apple Watch presented at a comparatively smaller scale.
Majority of the press for the Apple Watch is in beauty/fashion centric magazines. Compared to previous product launches, this is a clearly unique play by Apple.
Completely focusing on the sleek design, the ad features no models that might distract the viewer from the watch.
The Apple Watch, which was unveiled in two sizes, 38 mm and 42 mm, allows users to receive and send text messages, take calls and monitor your health and fitness throughout the day, from your wrist. You'll even be able to send something as personal as your own heartbeat.
The price starts at $349 and will launch in April 2015.
Read More – Apple Watches: Reasons Why You Shouldn't Buy an Apple Watch