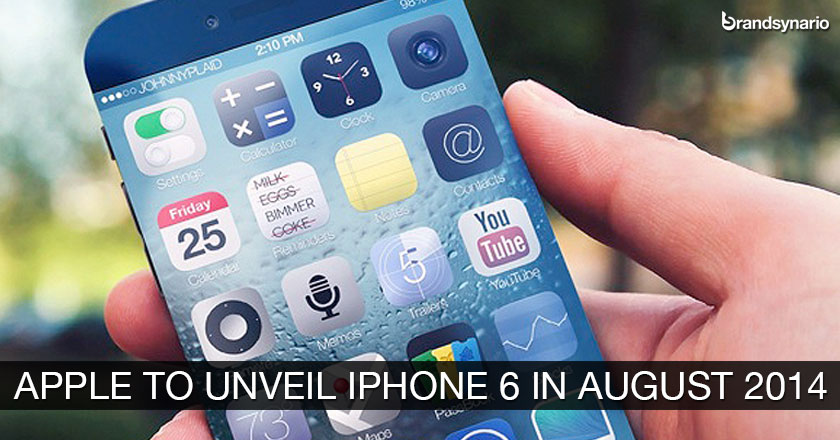 Apple is all set to unveil its next flagship device, iPhone 6  in August this year, a month before predicted.
The Smartphone industry is one of the fastest growing industries and in order to be at the top, smartphone manufacturers cannot sit idle.
Apple has already stretched out the time  for its customers by giving a gap of almost a year between the launch of iPhone 5S and iPhone 6. Thanks to Industrial & Commercial Times and MacOtakara, the release of iPhone 6 is now unofficially known to take place this August.
According to Commercial Times from Taiwan, Pegatron has secured 15% of iPhone 6's pre-order which is estimated to be around of 50 million units, this alone is a higher number of units than iPhone 5C and iPhone 4S models.
It is also confirmed that iPhone 6 will feature comparatively larger screens compared to its predecessors, a feature highly demanded by many iPhone users.
Also, iPhone 6 is suspected to face a price hike, as a statement from Apple's CEO Tim Cook predicts,
"We're certainly not stuck on certain price points. We price at values that are fair for the value that we're delivering,"
With Samsung Galaxy S5, Sony Xperia Z2, HTC One M8 and Microsoft Mobile taking over Nokia, Apple is definitely under pressure now. iPhone 6 in this scenario can either serve to be a tie breaker or a brand disaster for Apple, a decision completely left to the product's release this August.