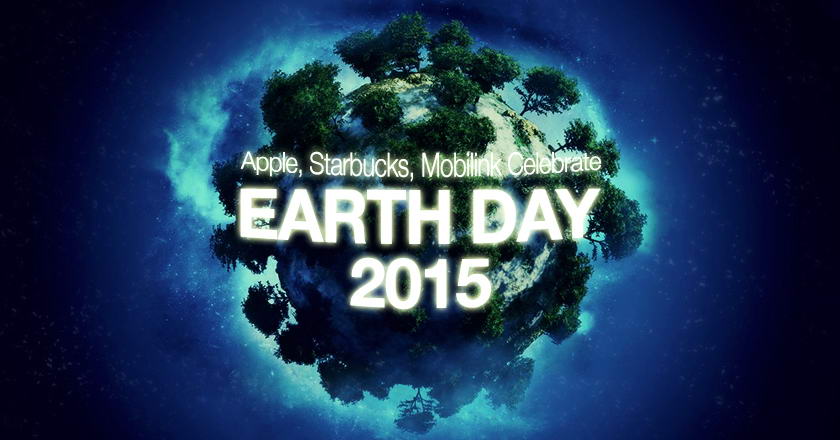 Just in time for Earth Day 2015, brands around the world have geared up to celebrate the occasion. Promoting sustainability and ecological awareness, many of them have devised some interesting eco-conscious marketing campaigns to tout their initiatives of creating a difference and emphasize their environmental sympathies.
Brandsynario has rounded up some of the prominent brands who have displayed their love for the planet this time around. Check out the list below!
APPLE
The tech-guru and the leader of all innovator brands, Apple has dedicated a whole section of eco-friendly applications in the honor of Earth Day. This collection of apps leads to awareness about the environment, green-living and recycling.
Also, the fruit named company released its "Environmental Feasibility Report" today to highlight their energy efficient efforts, usage of renewable energy, toxin-free and recyclable products.
TOYOTA
Teaming up with Earth Day Network, Toyota Motors signed itself to be the exclusive automotive partner for the 3-day celebration event for the eco-friendly day. Unleashing its brand new, first ever hydrogen fuel cell car "Mirai" on the occasion, Toyota is keen to promote the potential of hydrogen as the emerging fuel of the greener, pollution-free future.

STARBUCKS
Starbucks Canada is giving away free coffee in the honor of Earth Day 2015. To emphasize the significance of recycling, the brand has announced that anyone who brings in a reusable cup or even a travel mug to stores on Wednesday will get a brewed coffee or tea free by Starbucks.

NEUTROGENA NATURALS
Collaborating with The Nature Conservancy to save water, Neutrogena Naturals have devised a smart idea #Wipe for Water. Instead of H2O for washing face which can cause a water loss of around 5 gallons every day, Neutrogena is promoting its Naturals Purifying Makeup Remover Towelettes, made from 100% renewable fiber.
The campaign is being endorsed by the Hollywood celebrity Kristen Bell. A pledge is also in order where Neutrogena Naturals will donate $1 for each pledge to The Nature Conservancy to conserve water.
MOBILINK
To commemorate Earth Day, even our local brands are eager to seize the limelight. Encouraging recycling to reduce pollution and conserve energy, the telecom giant Mobilink is spreading awareness on social media on the vitality of environmental responsibility.
With its #MobilinkCares campaign, the brand showing it love for the Earth and touting its concerns about litter and waste by sharing the 3R's: Reduce, Re-use and Recycle.
Let's unite to make a greener, healthier and happier Earth. A very happy Earth Day to you all. #EarthDay #MobilinkCares

Posted by Mobilink on Wednesday, April 22, 2015