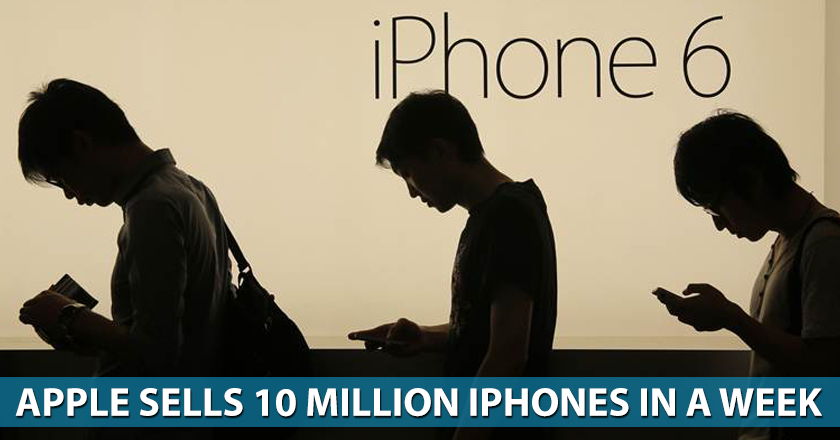 Apple has declared that they have sold more than 10 million of their new iPhone 6 and iPhone6 plus, in the first three days of its launch. This new sales level has set a new record for opening weekend sales.
The company officials have given a statement that this sales level was totally unanticipated and that they didn't expect such great response.
Furthermore, internally the company has managed the manufacturing assembly line processes better than ever, also they added that to be prompt in deliverance of orders, the company is working hard to fill orders as fast as they can.
In 2012 Apple recorded a sales record of 5 million iPhones over opening weekend. Apple divulged the 4.7-inch iPhone 6 and the 5.5-inch iPhone 6 Plus at a media event earlier this month.
Multitudes of iPhone junkies were keeping their fingers crossed for the upcoming device and Apple has surely gratified them. Although speculations about the roof climbing prices made a negative impression, but all said and done, Apple has still maintained its name in the game.
Also the company announced that pre-orders for the devices topped 4 million units in just the first 24 hours of its launch.