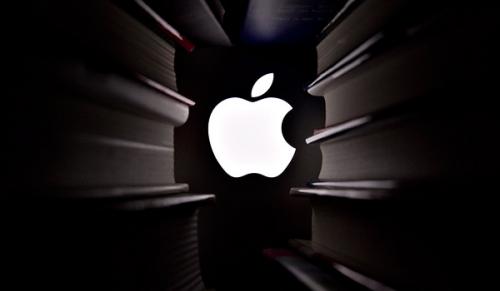 Apple has been ranked number 3 in Chinese mobile market as two Chinese smartphone manufacturers, Xiaomi and Huawei make it to the top of the list. China is the world's biggest market, especially for smartphones. In the second quarter, apple has been ranked number 3 according to an independent analyst firm.
Related: Xiaomi Smartphones Beats Samsung in Sales: China
Xiaomi, a very recent venture which is known for selling its products on cheap prices with high-performance delivery. The market share of Xiaomi was 15.9 percent during the April-June period- that shows how quickly this upstart firm is spreading into the Chinese market.
Read more:   Apple Reveals $220 Billion Cash in Hand More Than Samsung's Whole Market Worth
Another competitor to Apple in the Chinese market is Huawei which grabbed a market share of 15.7 percent during the same period followed by Apple, Samsung and Chinese firm Vivo.
The US-based tech giant Apple was on the top of the list during the first three months of 2015 according to the rankings of Canalys. Soon it gained third place despite the launch of its iPhone 6 and iPhone 6 plus in last autumn.
According to Wang Jingwen, an analyst at Canalys, Competition has become fierce among the major smartphone brands which were not intense before. Xiaomi is continuing to remain at the top position in coming quarters and is facing intense pressure to maintain its position.
Also Read: Xiaomi Smartphones Beats Samsung in Sales: China
If we understand the Chinese smartphone market by Shipment, then it's the world's largest market according to Canalys. Earlier the sales of Apple's iPhone grew 85 percent in Greater China – mainly Hong Kong and Taiwan. The revenue from these regions was doubled to $13 billion in the last Quarter.
According to Apple's Chief Executive Officer Tim Cook, "We remain cogent on China and will be continuing to invest in its market." He further added, "China is one of the biggest markets with great potential, we would be foolish if we change our plans"
On the other hand, the leading Chinese smartphone company Huawei said that it's focused is on providing mid-to-high-end models and its global shipment increased 39 percent during the first half of the year to 48.2 million.
Related: Samsung Beats Apple For Top Smartphone Sales
According to Ken Hu, Deputy Chairman and currently rotating CEO talked about how Huawei and Xiaomi are catering to different segments in the Chinese smartphone market and two companies aren't alike.
Huawei for now is more inclined to compete with South Korean brand Samsung as it is the leading brand of Android smartphones in China. Moreover, Huawei is focusing on 5G technology as well for future growth purposes.