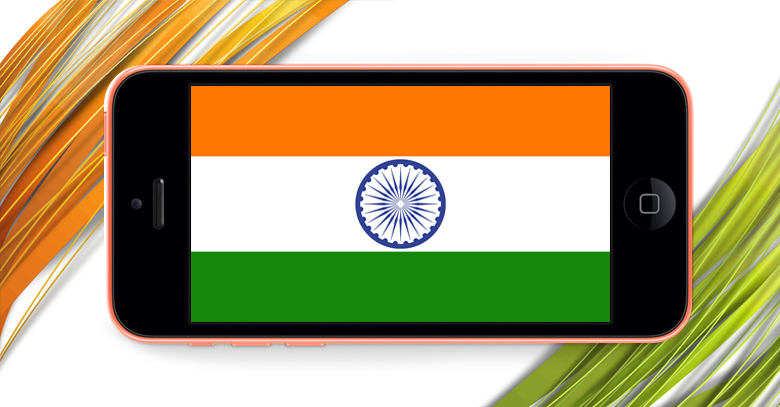 By Zulfiqar Ali Sajwani
Economic Times, a renowned Indian newspaper, recently reported that Apple is attempting to expand into smaller towns of India to make use of the emerging economy.
As per the report , Apple India executives Maneesh Dhir and Sanjay Kaul declared, that together with retailers, the company will be focusing on consumers in small cities and towns in the country in order to stimulate sales.
The technology leader held meetings with the  management of twenty major retail chains, expressing their vision of  setting up  100 stores in 50 smaller towns of India.
"Apple has realized that if it wants to grow fast in India, it has to look beyond the metros…" said the CEO of one of the prime retail chains of India.
The experts suggest that this move is a response to the recent statistics that reveal Samsung to be the leader of the digital market in India, with a 36 percent share in the Smartphone market.
Also,  some people are of the view that Apple has finally realized that they have gone overboard with China as their prime focus. This has landed Apple into entering the Indian market when the progress in China has gradually slowed down.
Where as this economic deceleration is a serious challenge for Apple, the company has chosen to focus on the steady rise in the number of Smartphone users in the country. According to International Data Corporation (IDC), the number of Smartphones sold to Indians will be around a whopping 108 million by 2016.
Another serious concern that Apple aims to address through this distribution strategy is the 'grey' market issue which the brand is facing. Many stores in India offer customized covers that make your iPhone 5 look like iPhone 5C. With an Apple store everywhere, this market will surely face the dooms day.
Lets see if Apple succeeds in beating out its competitor  on the contours  of the world's fastest growing economies, India.