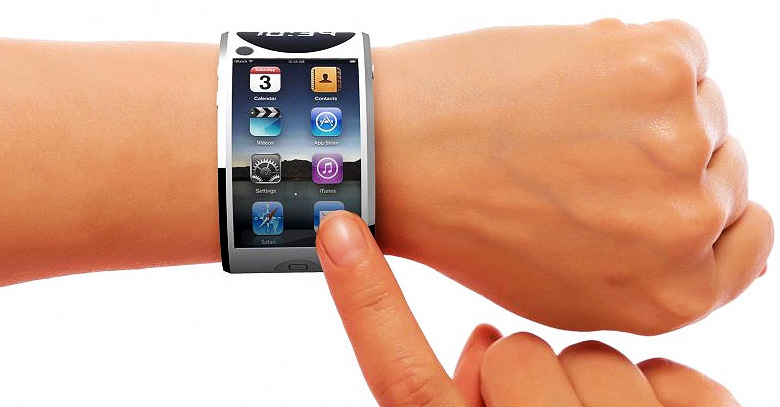 After a successful year with the release of iPhone 5c and iPhone 5s, Apple is all set to make its entry in the smartwatch market with iWatch.
According to a few reliable sources, we could see a smartwatch from Apple in the upcoming year although there isn't any news of Apple releasing its first smartwatch alongside iPhone 6.
A team of more than 100 members of staff have been assigned the task of building the foundations of the project.
The report claims Apple is planning to release the device with a wireless charger which automatically tops up its battery when the wearer is up to a meter away.
Finally, there's this confusing note that the iWatch can only have a 100mAh battery while smart watch batteries are small, we rarely see them quite that small. One explanation could be that Apple's just experimenting with such a small cell as it finalizes the watch's design, and the ultimate commercial product could use a more sagaciously sized battery.
C Technology says "Apple has been hoping to find ways to extend battery life of the iWatch to 4-5 days – three days longer than the Galaxy Gear."
So, we're going to wait until we see or hear of something a bit more reliable and consistent about  Apple iWatch. Till then let's stay tuned.