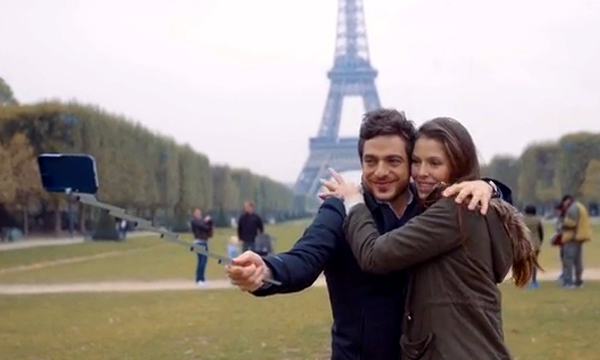 A firm has recently introduced Apple iPhone 6S and 6S Plus Case which has a selfie stick which can get attached to the case.
What are smartphones without their complimentary accessories? Most of us love to adorn our smartphones with seasonal accessories ranging from glittery or super-hero based phone skins/covers to the latest set of headphones. Taking the love for accessories mingled with capturing selfies front, right and center ahead, a kickstarter funded firm has taken the leap of faith and launched the STICKBOX – a retractable selfie stick easily attachable as a smartphone (iPhone cover to the backside of an iPhone 6 & 6s.
The idea requires to meet a set target of 33,000 pounds to achieve fruition at kickstarter. The project over at the Kickstarter also addresses the issue of carrying multiple items as it says, "Why carry two things when you can carry one?"
The cover contains a folded selfie stick which can be utilized by pulling out the edge, and then the rest. Second, rotate and then pull to straighten it out. Adjust the camera as you deem fit and then take as many selfies as you please.
The  smartphone, admittedly, will appear a bit heavy to carry but this is a treat for all those selfie lovers who have been waiting for such an advantageous product to arrive. The selfie lovers can easily make use of this innovation and acquire the retractable iPhone cover, which sometimes can also double as a kickstand, is available in a variety of colors. For those not into selfies or avoid carrying heavy personal items, the STICKBOX just does not do.
As per the news, the STICKBOX will be gracing the markets in 2016 at the starting price of $29. Give it up for the STICKBOX all selfie lovers.