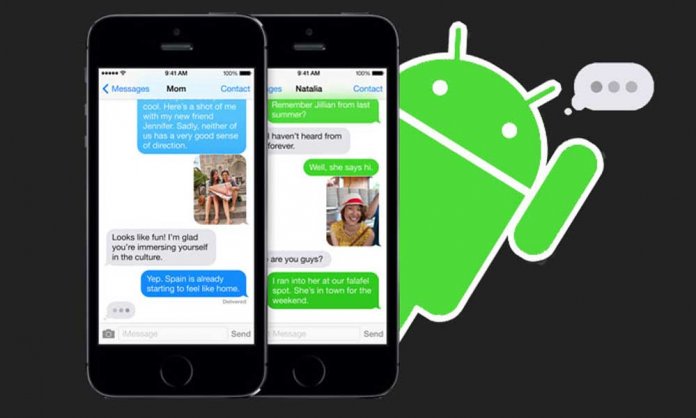 146 views
A report has surfaced on Reddit that Apple might be bringing the famous iPhone feature called iMessage to Android!
Reportedly, Apple is working on integrating RCS, or Rich Communication Services, into its iMessage platform.
As of now, the tech giant is in talks with GSMA and operators. GSMA can help get RCS off the ground for the brand to introduce a new kind of messaging on Android phones.
RCS, unlike regular SMS does not depend on cellular networks but on the internet. It gives users improved messaging experiences as it also allows read receipts, typing indicators, and other features which is similar to WhatsApp and even iMessage.
As of now, Google is already supporting RCS in its Andoird Messaging application, however, when it comes to major carriers, only Sprint in the US is supporting the protocol.
As far as Pakistan is considered, none of the carriers have been known to support this system as of yet.
However, if Apple does go ahead with its plans and does adopt the RCS technology, then pretty soon we will see iMessage on Android phones in the years ahead. At this point, it is still unclear if the tech manufacturer intends on taking this plan forward.
According to 9to5Mac, RCS on iOS would "improve the Apple-to-non-Apple messaging experience for its customers." It would also "meet the needs of operators in high-Apple-concentration markets" and allow all operators to "prepare for the post-2G, post-SMS future."
Samsung Adds Apple iTunes to Smart TVs
In a first, Samsung unveiled its latest Smart TVs at CES 2019. Senior Samsung executive Dave Das revealed that its new smart TVs will include iTunes as well as AirPlay 2 support – allowing users to stream videos, photos, and music from Apple devices.
LG had earlier announced its new TVs would get AirPlay, but not iTunes. It is unclear if Apple is paying or collaborating with Samsung at the moment to bring iTunes to their platform.
It's time to wait and watch!
Stay tuned to Brandsynario for more news and updates.
Popular Android Applications Exposed for Tracking Information