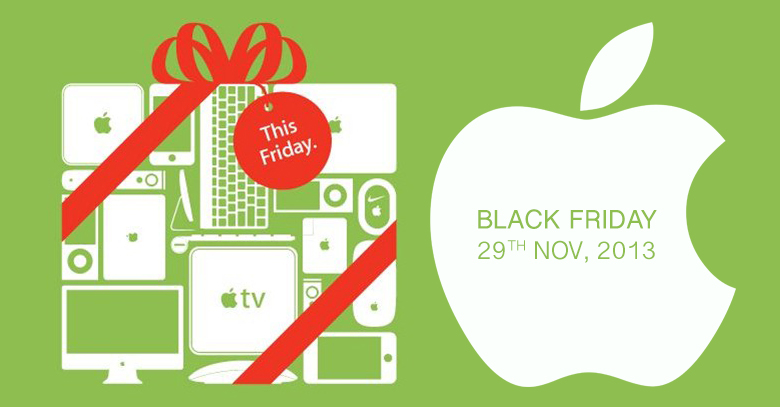 The US is bracing itself for a madness known as the Black Friday week.
For those who are clueless, Black Friday is the biggest post –Thanksgiving- Shopping celebration in the country where retail brands announce special offers on products and crazy shoppers flock the stores to get their hands on the best discounts on their favorite items.
The biggest technology behemoth, Apple is also gearing up for the much awaited shopping festival and have announced a one day shopping spree to be conducted at Apple's retail and online stores.
Apple has still kept it a mystery so as to what products will exactly be on sale, neither any hint of prices has been disclosed.
Never an iPhone has been up for sale. However, the brand's website reveals an image of iPad Air and mentions the iPhone in the announcement for Black Friday. Now rumors are in the air that Apple will be offering a deal on 5C available to shift some of its inventory.
Other than that, iPods and MacBook are also expected to be on sale. Also, Apple will be offering free shipping on online order equal to $50 or more. An online Christmas Gift guide has also been released, offering a variety of great items at economical rates.
The Apple's Black Friday announcement is definitely a big deal, as the brand's products, other than the refurbished ones, are never available on discount except for this big shopping gala.
Though Apple doesn't much have a history of door-busting Black Friday offers, still this becomes a not- to- be- missed, worthwhile opportunity for Apple lovers.