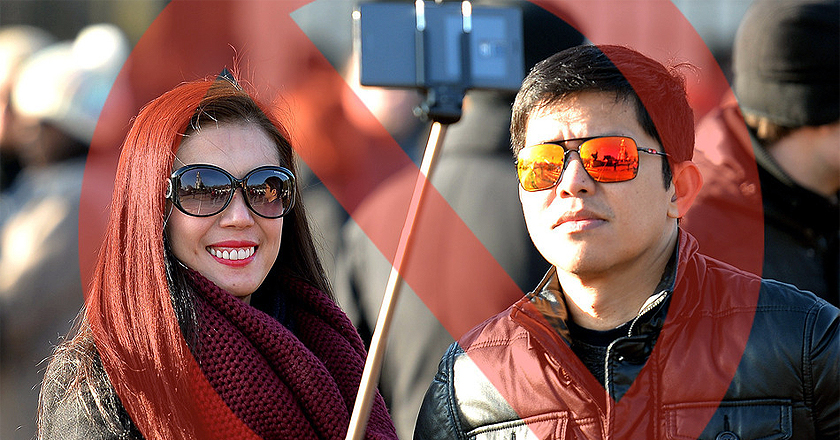 Technology giant Apple, in an update of rules for the Worldwide Developers Conference (WWDC) 2015, has banned the attendees from using selfie sticks or any kind of photo monopod within the boundaries of its locations.
Mobile application developers and the other invitees had already been banned from making audio recordings, video recordings, or using professional photo equipment to record the happenings of the WWDC events, but photography using phones was and still is permitted.
The presence of selfie sticks could obstruct the views of the stage for the attendees, and also block the views for Apple's own camera crews.
The Apple Worldwide Developers Conference (WWDC) is an annual conference held in California by Apple Inc.  Apple uses the conference to showcase its new software and technologies for software and application developers from across the world.
Apple would use this year's WWDC, which is scheduled for June 8 through June 12, at San Francisco's Moscone West conference center, to show off new builds of the iOS X 10.11, and quite possibly give lucky attendees the first look at its iOS 9 as well.
Apple is also arranging for 350 WWDC 2015 scholarships for students in the fields of science and technology, who will get free tickets to the show.
Those wishing to attend have until Friday to register here for Cupertino's lucky draw, whilst those who can afford to attend the conference without a lucky draw will have to pay $1,599 for the ticket, and make sure that they leave their selfie sticks at home!
(Image Courtesy of Mashable)