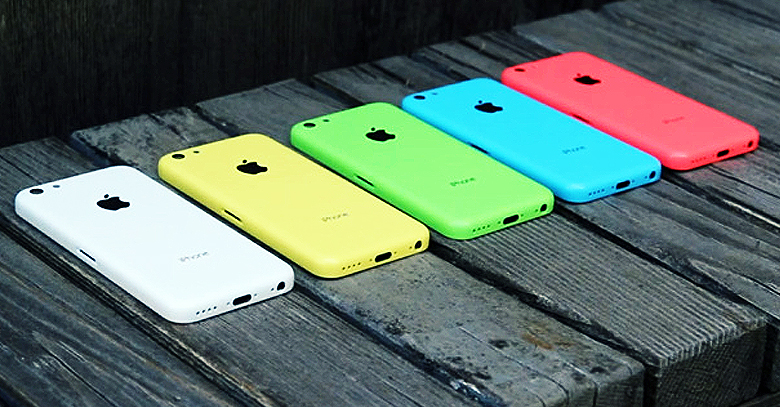 iPhone is all set to launch the most rumored low-priced iPhone 5C tomorrow at the Apple Event.
Reports suggest that IPhone 5C will be launched in more expressive colors than what Apple is known for and it is estimated to have a price tag in between of $300-400.
But why is Apple bothering with a mid-range phone in the first place? Historically, iPhone is a premium hand-set with a premium price tag, so a lot of people can't afford it even when they want to buy the product.
Therefore, a relatively cheaper iPhone would ensure a greater consumer base for the company in a growing mid-priced Smartphone market which is currently being dominated by Samsung.
We don't know yet how Apple is going to play it. What we do know however is that it is going to be a smaller device, with a plastic shell, slower processing speed and maybe a reduced screen size.
iPhone 5C sounds like a re-vamped and cheaper iPhone 4 without the same pixel quality or the screen density and the heftier weight of the traditional iPhone.
With iPhone 5C, Apple will be able to take on Samsung S4 mini or HTC ONE mini and also give the consumers the leverage to own an iPhone.
As for the colors, we can expect iPhone to be a little flamboyant as they did with the iPods. Apple went out of the way to add a bit of personality on the music player which people chose according to their character. This is what can be expected again from iPhone 5c.
The A5 chip from the iPhone 4S may be continued in the mid-range iPhone, along with the similar screen size of 4S with a larger battery. This would not add the cost to the phone that much and at the same time would make it more resilient.
iPhone will launch iPhone 5S tomorrow on September 10th and might also roll out iPhone 5C at the same time. Therefore, if we consider Apple's previous cycles, iPhone 5C will be able to the consumers in the next two weeks.