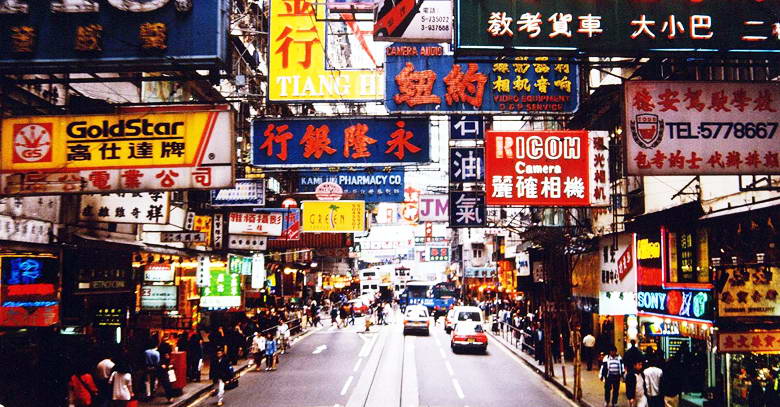 Lately, big brands have been at China's mercy as none of them have been spared, but thrashed rather aggressively by the country's state-owned media.
It seems that China's state press is on a solemn mission of scrutinizing and monitoring all brands. This year alone, a large number of foreign brands have been heavily criticized for something or the other by China's Central Television (CCTV).
But the importance of the world's largest emerging economy simply cannot be underestimated. As a result, the accused brands have no other option other than to humbly request for forgiveness.
Two S under fire

The latest brands who've apologized are Samsung and Starbucks, which became targets of Chinese media's eagle eye.
While Starbucks was alleged of charging its Chinese fans higher than the rest of the world, Samsung received blame for flaws and glitches in some of the company's products.
"We sincerely apologize to our customers for the inconvenience, which resulted from management problems,' Samsung published on its Chinese web page soon after a lengthy report hit the China's state-run television.
Not only the popular smartphone brand has expressed regret, but has also offered extended warranty and repair to the faulty devices.
However Starbucks, not at all happy with the media's surveillance argued, "Every market is unique and has different operating costs, so it would be inaccurate to draw conclusions about one market based on the prices in a different market."
Yes Apple, you better apologize!

Earlier this year, Apple was heavily accused of providing substandard customer care and repair services in the country. The tech-giant was scorned for "unparalleled arrogance" and "indifference to consumer feedback".
Apple, which has the second largest market in China, simply could not afford such a smear on the brand's reputation. Consequently, Apple's chief officially apologized to Chinese consumers to win their approval back.
As you sow, so shall you reap
In July, Multinational Pharmaceutical Company, Glaxo SmithKline was charged for fraud and bribery to boost sales. The UK drug makers immediately issued a statement of apology for the unethical behavior of its executives.
KFC and McDonald's also became victims of negative press for using sick chicken in their meals. As a result, they had to suffer from flagging sales.
Media- the ultimate authority
Such attacks and icy criticisms by the country's press and television are increasing at an alarming rate.
It is obvious that no one has been able to win from the Chinese media which, with time, has become so powerful that it can tarnish a brand name in a wink.
Evidently, one can not criticize the state controlled TV channels as all the accusations and claims were very much real and authentic.
Be smart and Be warned
With every passing day, China is becoming a compelling platform where success of international branding is being measured and determined. Brands must develop strong competitive edge over the rest to win a spot in the most wanted market in the world.
These cases in China are an eye-opener for the rest of the global brands. In a business environment so massive, imperative, competitive and tricky; one mistake by a brand can call off the entire game.