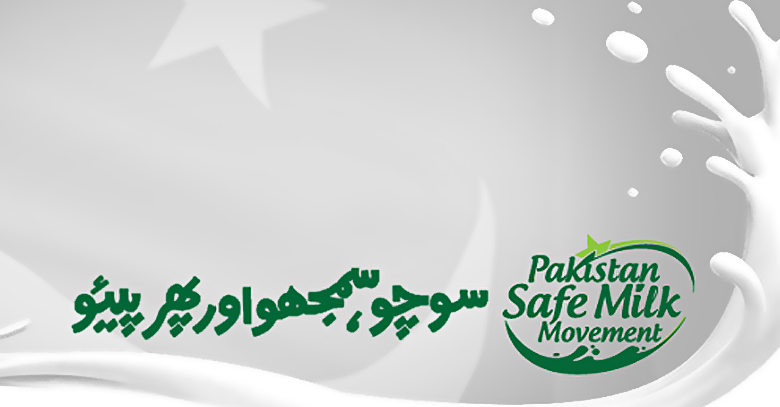 NESTLÉ Pakistan in coalition with Tetra Pak Pakistan has launched the Pakistan Safe Milk Movement.
#PakSafeMilkMovement campaign on Facebook and Twitter seems to be just a beginning for Nestle's social media efforts as they get active on digital media platforms to spread the word.
The movement is being promoted by none other than Anwar Maqsood, istinguished writer and respected media personality who joined in the launching ceremony of the movement on Thursday, which was hosted by Sidra Iqbal, a leading media anchorperson and development activist.
Notables from both NESTLÉ Pakistan and Tetra Pak Pakistan marked the event with their presence along with renowned philanthropist Syed Babar Ali.
Mr. Babar Ali, as member of the expert panel at the press briefing, said he recognized the movement as an extension of his mission of providing high quality products to the Pakistani consumer.
He highlighted the importance of consumer education about the packaged foods industry and underlined that the Pakistani consumer has always been smart enough to make the right decision, once given the right information. He also underlined how this movement will result in improving the overall quality of dairy farming and has the potential of making Pakistan a major exporter of milk in the global market.
Anwar Maqsood highlighted that as Brand Ambassador, he has learnt new facts about the safety of milk – of how NESTLÉ ensures that pure milk is protected throughout their value chain from sourcing till the point it is consumed in households. He emphasized that understanding this process is key to ensuring that we consume safe and healthy products and lead a healthy lifestyle.
Tetra Pak is the world's leading food processing and packaging solutions company, with presence in over 170 countries across the globe. Tetra Pak comes with the expertise on processing and packaging solutions best suited for the local market needs. Tetra Pak's motto, "PROTECTS WHAT'S GOOD™" reflects their vision to make food safe and also the movement in subject.The movement aims to educate Pakistanis on the importance of consuming milk that is safe. In addition, the movement also intends to perpetuate awareness about milk, how it could be unsafe and its consequential adverse effects on human health.
"Over and above, by purchasing milk on a daily basis from more than 190,000 farmers, NESTLÉ is contributing positively to farmers' livelihood and hence, rural development". Mr. Waqar Ahmad Sheikh, Head of Corporate Affairs at NESTLÉ
The consumer awareness campaign will be seen on mass media as well as on key digital platforms. NESTLÉ Pakistan and Tetra Pak urged the Pakistani consumer to search for more information and enhance their understanding on the subject, and to join them in their mission of consumer education… Socho, Samjho aur Phir Piyo!!