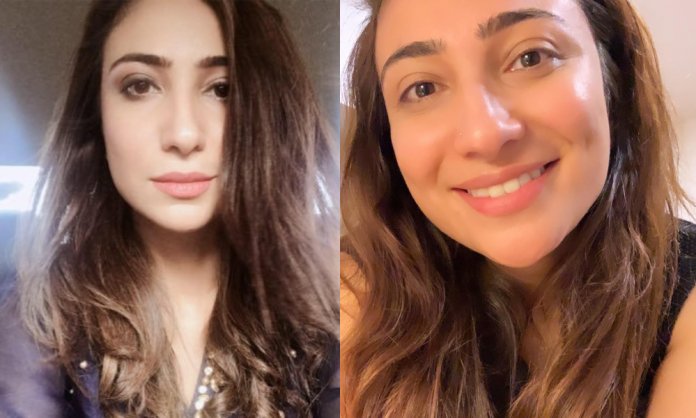 It may seem frivolous to talk about skincare right now, but practicing self-care is more important than ever: it's familiar, it's calming, and it's a reminder not to give up on ourselves. As we began to work from home, we were curious about how spending so much time indoors could affect our lives, including our skin and skincare routines.
There are chances you are exposed to less harsh sun and use less makeup – or even no makeup at all, which is good for your skin. However, you might also expose yourself to more air conditioning, eat less healthy food, and consume more soft drinks to cope with the quarantine blues.
Since everyone is in a lockdown, all the Pakistani celebrities are sharing their hidden talent on social media frequently. However, this one celeb decided to talk about her skincare routine and blessed our feeds with her beautiful face. So, take notes, guys.
Pakistani VJ and actress Anoushy Ashraf recently took to social media to open up about her skincare routine.
The starlet shared on Instagram that she gets a lot of questions about her skincare regimen, and finally, she revealed her secrets.
Anoushey Ashraf stated that she sleeps plenty, uses sunblock, and she's mostly staying these days indoors with no makeup, which has given her skin a chance to recuperate.
She went onto add, "Your compliments have encouraged me to share some #zeromakeup #zerofilter selfies. The lighting in these pictures help. May have gotten hydra facial maxxxxx 2-3 times in my life."
Here's Anoushay flaunting her flawless skin
"I'm just grateful because I do nothing to keep my skin alive and kicking. At my age, it's imperative. I'm just lazy and lucky. No lies. I occasionally pop an 'Alpha-lipoic Acid' supplement to cleanse my liver, and good skin could be a potential side effect," she further said.
The starlet said she is probably lucky due to her genes and haven't vacationed by the beach in a while, maybe that helps her skin. She also advised her fans who want to achieve flawless skin to sleep well, have tons of water, and use a sunblock that suits their skin type regularly.
Importance of skincare 
You must not take your skincare lightly and continue looking after yourself by getting enough sleep, working out, having a balanced diet, using the right quality products to avoid any adverse effects, and of course, wash your hands.
What do you think of Anushay's skincare routine? Let us know in the comments below.
Stay tuned to Brandsynario for the latest news and updates.