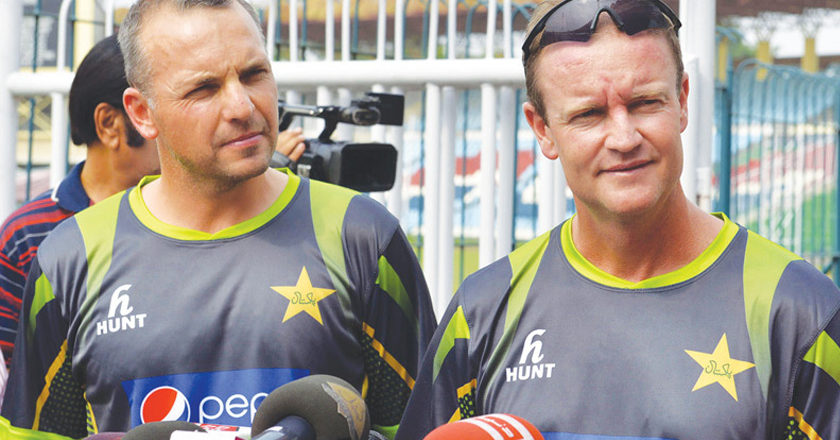 Grant Luden, fielding coach to the Pakistani cricket team handed in his resignation, after being defeated by India.
Unhappy and disappointed, Luden resigned from the post, following a heated 'spat' with senior members of the team, Shahid Afridi, Umar Akmal and Ahmed Shehzad.
Luden had previously threatened to resign, after some cricketers expressed discontent over his ways, and the issues were reported to Pakistan Cricket Board (PCB) Chairman Shaharyar Khan.
But the team management was able to persuade him to withdraw his resignation.
Luden had joined the Pakistan team after quitting as Bangladesh's trainer in May 2014 to sign a two-year contract with the PCB.
Luden was appointed by former PCB chairman Najam Sethi soon after Waqar Younis was hired as head coach, Mushtaq Ahmad as spin bowling coach and Grant Flower as the batting coach.
This is yet another setback for the Pakistani side, already struggling with suspected bowling actions and fitness problems amid recent ODI defeats, including the most devastating one against arch rivals India in the ICC Cricket World Cup 2015 opener on Sunday.