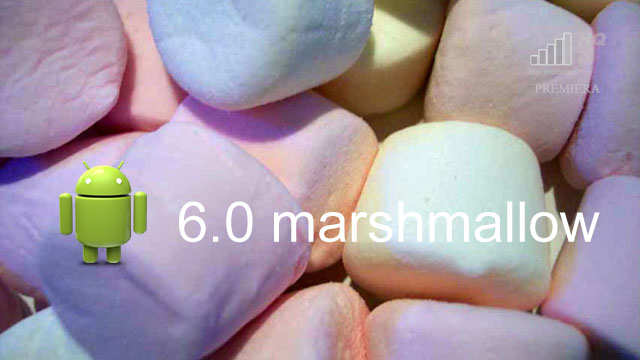 Android fans rejoiced as Google announced the 'Marshmallow'. No, not the snack.  Googles's latest Android mobile OS has been dubbed Marshmallow and will be designated as Android 6.0 instead of Android 5.2.
Marshmallow seems like a promising update and is expected to boost up performance for smartphones and tablets along with providing some unique new features to play around with. Let's look at 10 new features the Marshmallow will boast:

Google Now On Tap:
The newly upgraded Google Now (called Google Now on Tap) will give you the ease to make a quick search while on any app on the smartphone. Selecting any section of the screen will prompt up a quick search by Google Now on Tap. For example if you want to search a particular text, you can select it on the screen and the relevant information will be pulled up such as definitions etc.
Custom Tabs Ala Chrome:
A lot of times when we click an in app link we are redirected to the default browser or the in-app browser is initiated. Marshmallow is going to change all that for app makers as it allows them to integrate chrome tabs in the app itself while retaining the app's customized look. The custom actions, enter/exit animations, overflow and even the toolbar colors can be selected by app developers despite the link being from an external website.
This key feature makes the experience easy for users who get a smooth experience while staying within the app. So what do users get beside this? Well the users won't be troubled with the usual trouble of authenticating permissions and logging into websites again which they are already connected to. Autofill feature will be enabled here to fill relevant info with only a tap.
Increased Battery Life:
Marshmallow touts the new battery enhancement feature dubbed Doze. Basically If your phone is sitting idle for a long time the feature will bring your phone into a near-off state.
Tests by Google of the Marshmallow Doze feature have shown to save two times the battery life compared to Android Lollipop while running the same apps on the same device.
USB Type C & faster charging:
Google is replacing the microUSB standard for Android smartphones. Android 6.0 Marshmallow update will replace the microUSB with USB Type C.
Remember that UBS type C is backwards compatible just like the Apple's Lightning adapter so the cable can be inserted either way in the port. This cable is capable of faster data transfer rate and can charge devices up to 3-5 times faster than the microUSB chargers.
Direct Share:
Direct share on Android 6.0 Marshmallow is going to make sharing on Android even more convenient.
A little is known about this feature like it will enable apps to share content for example images to specific contacts with just one click.
Though a lot is not known about this feature yet, we know that Direct enable apps to share content (for example images) to specific contacts with just one click.This feature will recognize the contact with most frequently shared content and will display them on top.