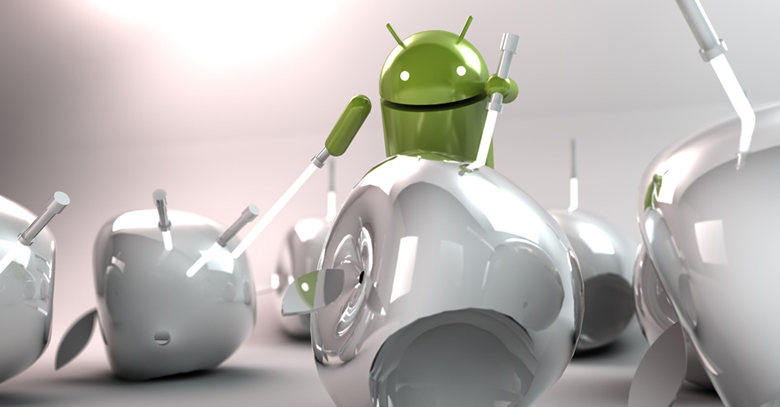 Aug 1 – Android-based smartphones have continued to remain dominant across China, Europe, US and Mexico according to new market share figures from Kantar Worldpanel.
In United States, survey for Apple's market share showed strong figures and a year-on-year sales growth during the quarter to May for Android (increasing from 51.9% market share to 52% in the quarter to May last year), iOS (38.4% to 41.9%) and Windows Phone (3.7% to 4.6%) with a large drop for BlackBerry (4.6% to 0.7%).
Android now leads Apple 70.4% to 17.8% across five leading EU economies, with Apple strongest in Britain, where Android holds 56.6% market share compared to Apple's 29.9%, while in Spain Android holds 92.5% market share to just 4.2% for iOS.
Android also extends its lead over iOS in France (65.2% to 17.9%), Italy (69.2% to 14.8%) and Germany (76.7% to 15%).
BlackBerry on the other hand continues to claim 5.3% of the British market, whereas in Italy, Windows Phone claims a market share of 9.7% and other platforms claim 5.2% of the French market.
In the Chinese market, Android claims 71.5% of the market share which is significantly ahead of iOS on 23.6%.
In Mexico, Android has surged to 60.3% market share from 27.1% in the former year, iOS claims just 9.9%. BlackBerry's market share collapsed from 32.3% to 11.3%, while Windows has shown a rise from 2.2% to 6.6%.