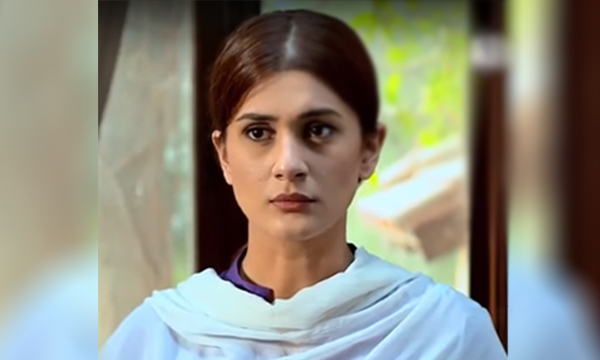 Andaz-E-Sitam, Urdu1's latest tv serial boasts a stellar cast, Kubra Khan plays the bold and fearless Ayat, Aagha Ali plays the bad boy, Wamiq and Faris Sheikh (Salman). The drama is based on the taboo topic of marital rape where Kubra Khan's character falls prey to this heinous crime.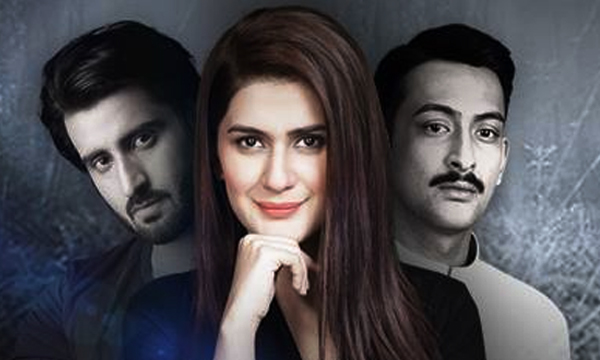 Plot
Kubra Khan is the young, effervescent girl who believes in principles, rules, and regulations. She meets the aggressive and spoilt Wamiq in her younger brother, Samar's (Ali Ansari) university after a fight between the boys breaks out. The confrontation between the two lead actors led to Ayat slapping Wamiq in front of the entire university. Wamiq vowed to get revenge for the humiliation caused.
Aagha Ali at the Hide-Out Place after Kidnapping Kubra Khan
Review
After Ayat slaps Wamiq, he plans to take his revenge and kidnaps her when she's on her way home after her meeting with Salman. Ayat tries to run away but remains unsuccessful. Wamiq's revenge doesn't end with the Kidnapping and he marries Ayat in a forced 'Nikkah' ceremony.
The police who has been searching for Ayat, have taken Salman into questioning thinking he is the one behind the kidnapping, Samar then opens up about Wamiq and the police decide to question him instead.
Wamiqs mother, Begum Nawazish Ali runs an NGO and is an advocate for women empowerment, played by veteran actress, Isra Ghazal. She is totally opposite of what she acts in the public eye. She shuts down the inspector by telling him her son can never be involved in such things.
Turn of Events
Ayat is let go by Wamiq but he destroys the only evidence of the unwanted Nikkah by burning the Nikkah Naama to ashes. Ayat returns home and upon questioning by the inspector narrates the entire episode. Her loving father decides the family will not press charges against Wamiq as it will be their daughter who becomes a target of the condescending taunts of the society.
The Twist
The biggest twist in the story comes when Ayat takes matters into her own hands and decides to fight back and claim for her rights even without her family's support. She visits Wamiqs home and tells his mother about her son's misdoings. The Begum begins to insult her and kicks her out. Ayat responds that she would fight them in court as they are not willing to co-operate.
What Comes Next?
The riveting performance by the cast of Andaz-E-Sitam has left audiences in anticipation for how the story is going to unfold. Instead of the age-old ploy of the woman suffering, it is a breath of fresh air to see the lead actress in charge of the situation at hand.
We can't wait to see what the next episode brings and what Ayat's next move will be in her fight for Justice.
Watch Andaz-E-Sitam on Urdu1 every Thursday at 8pm to find out what happens next!
Andaz-e-Sitam Urdu 1 Drama Episode 1 Review: Wamiq & Ayat's Story Will Shed Light on a Taboo Topic!
Stay tuned to Brandsynario for latest news and updates.