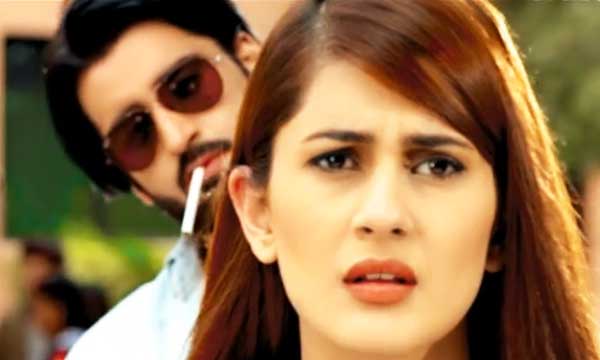 Urdu1 is famous for its stellar shows and one such novel drama to join the status of its promising serials is Big Bang Entertainment's latest production 'Andaz-e-Sitam'. The drama's promos and trailers have managed to grab many eyeballs these past few days. With the television arena plagued with clichéd stories and twisted plot lines, Urdu1's Andaz-e-Sitam is a fresh take on the underlying social issues prevalent in our culture for years.
Catching up with the latest trend of creating dramas that emphasize and bring to light the suppressed issues of our society, Andaz-e-Sitam is all about marital rape and an innocent woman's fight for justice.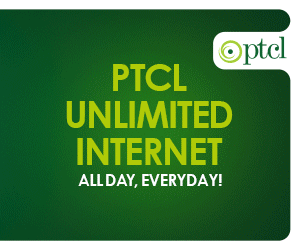 Flaunting an impressive cast of Kubra Khan, Agha Ali, Ali Ansari, Faaris Shafi, Irsa Ghazal and Manzoor Qureshi, the drama sure looks promising and is bound to hit the right chords.
Watch Andaz-e-Sitam's OST here
Synopsis
Directed by Ali Hassan, Andaz-e-Sitam's first episode aired yesterday and gave the audiences a clear peep into the lives of the protagonists and their families.
The drama opens with Agha Ali as Wamiq shown to be playing violent video games and aggressively exercising while his mother, played Irsa Ghazal, an apparent human rights activist is seen conducting a press conference to fight for woman's rights, social justice and seconding the recently passed woman protection/anti-rape bill in the country.
Now, from the looks of it, she seems to be a rather calm and composed woman flaunting much grace and poise but in another scene, later in the drama, Irsa's character is revealed as the total opposite of what she pretends to be in front of the general public.
Meanwhile, the spoilt, rich brat Wamiq (Agha Ali) is the playboy who toys with girls- uses them for his advantage and treats them like inanimate objects. His conversation with a girl at his university about her being pregnant and him promising to marry her but denying it later on, speaks volumes for his character. It is apparent that the man has no respect for women, whatsoever and does not believe in the concept of marriage.
[fb_embed_post href="https://www.facebook.com/AndazESitam/photos/a.1331473946896733.1073741828.1330528673657927/1331474243563370/?type=3&theater/" width="550″/]
The drama then entirely shifts towards a lighter, much happier note, taking us into the life of the female protagonist Ayat, played by Kubra Khan and her loveable family. Ali Ansari as Samar plays Ayat's cheerful brother who clearly loves her sister a lot.Ayat decides to surprise her family by unexpectedly returning home from abroad one night during her semester break. She seems to share a very close bond with her brother and sister-in-law.
Ayat decides to surprise her family by unexpectedly returning home from abroad one night during her semester break. She seems to share a very close bond with her brother and sister-in-law.
https://www.instagram.com/p/BO2NgM1h4IP/?tagged=kubrakhan
Ayat's bhabhi's brother Salman, played by Faaris Shah seems to be totally smitten by Ayat. It is clear he is intensely in love with a girl who never takes him seriously but seems like Ayat's elder brother, Azhar does not approve of Salman. We wonder why though?
Review
All in all, the first episode did not reveal much about the drama's plot or storyline but it seems like there will soon be a twist that'll change everyone's lives once and for all. And as the promos reveal, it will definitely have something to do with the lives of Wamiq and Ayat.
Playing a villainous character, Agha Ali is truly at his best in the drama. From his body language to his dialogue delivery and the overall persona, the man really owns his character and we can't wait to see what more his character has to offer.
The rising starlet, Kubra Khan played a bubbly and lively girl who is adored by her family and is blessed with everything good in life. But will it all stay the same? We can't wait to see how her character grows as the drama proceeds.
As the next episode's promo revealed, Ayat and Wamiq will get involved in an intense verbal tussle and she'll end up slapping him. 
What will he do next? Watch Andaz-e-Sitam's 2nd episode on Thursday at 8.00 pm on Urdu 1 and find out for yourselves.
Stay tuned to Brandsynario for more updates on drama serial Andaz-e-Sitam.