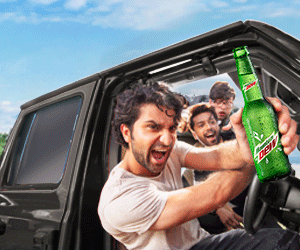 Amstel's latest campaign, 'I am Amstel, ' features a deaf vlogger. The video is winning hearts.
Amstel Pakistan is a malt drink brand that offers non-alcoholic products for its Pakistani target audience. Recently, they have adopted Influencer Marketing, and they seem to be doing it the right way. They have taken on some micro-level influencers as well as the medium level, and of course, Shahveer Jafry's reach is not just in Pakistan but also with the Pakistanis abroad.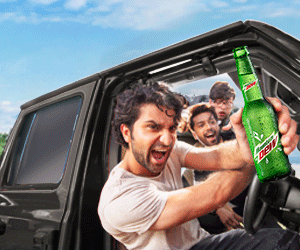 Hassan Ahmed, the Vlogger winning hearts
But the video of another influencer is going viral, and people appreciate this move by the brand. The influencer goes with the handle @hassanahmad_deaf. Hassan Ahmed has started this blog in the hopes of breaking stereotypes against the deaf people.
He wanted to show the world that he does not lack, as people assume, about the differently-abled community member. Aside from a blog, he also learned graphic design. So for a full-time job, he is working as a UI/UX designer at an IT firm. Moreover, this video gives an overview of the lifestyle Hassan has. It shows him playing bowling and working on his graphic designing software.
Amstel Pakistan – the non-alcoholic malt 
Amstel Pakistan has taken Hassan Ahmed on board, and this has a great significance attached to it. Through this video, the brand has shown that it's inclusive when it comes to the Pakistani population. Especially not forgetting to highlight the halal feature of the brand, making it consumable for the majority population of the country.
The video has been made in a way to talk mostly about the 'agency' Hassan enjoys. It is his choice, the life he makes for himself. And it is his choice, the drink he selects. And most importantly, he knows that his choice is the best for him, thus choosing the halal, non-alcoholic beverage.
Many other influencers have also been choosing the drink. But choosing to take Hassan on board seems to be winning the hearts of many. People appreciate the brand for this. While we understand Amstel, we would also like to enjoy Hassan here because it is clear that he is successful in his goal.
His goal was to show that no matter how hard the way is if you have the hardworking nature to persevere through it, you will be successful even though you have to do it with sign language. He wanted to break the stereotype by being the 'first deaf vlogger' as he says in the video, and he did it!
Hassan, we wish you all the best. And conquer all your ambitions with your hard work.
Stay tuned to Brandsynario for more news and updates!