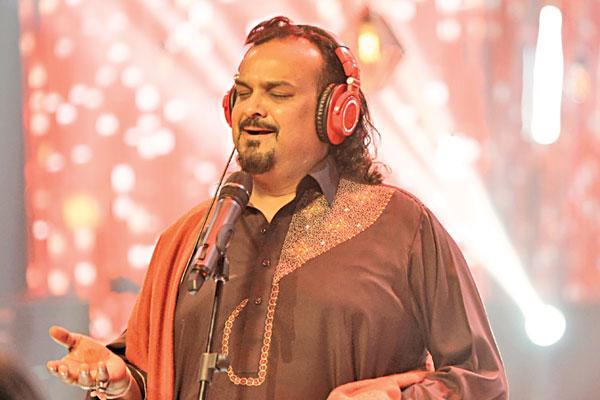 The tragic and untimely death of the legendary qawaal, Amjad Sabri has left the nation grief stricken. It has only now come to light that a few weeks prior the assassination, Amjad Sabri was ready to enchant his fans with his much-anticipated Coke Studio debut.
The debut will be a team up with the renowned qawwal and playback singer Ustad Rahat Fateh Ali Khan. In the show, Amjad will be seen singing the famous qawwali Aj Rang Hai, which has been previously performed by Hadiqa Kiani on season 5 of Coke Studio, that was produced by Rohail Hyatt in 2012.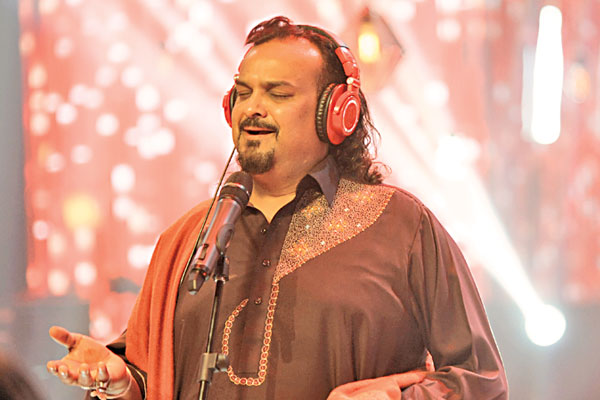 Speaking about the recording in May, Amjad had stated, "About 40 years ago, my father and Nusrat Fateh Ali Khan read this kalaam at a dargah in Karachi and 40 years later, Rahat and I are reading it again [on Coke Studio Season 9]."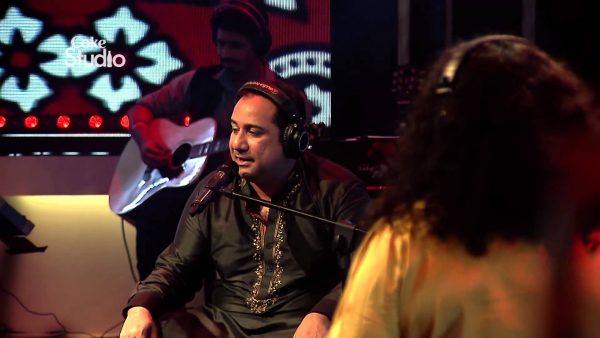 Now the qawwali will be fitting parting gift for the fans, and will give Coke Studio the opportunity to pay homage to the legend.
With the duo of Bilal Maqsood & Faisal Kapadia of Strings as Executive Producers, the Season will bring together multiple music directors, delivering music of different genres will bring forth the talent of some of the most accomplished and major names of the industry including Noori, Shani Arshad, Jaffer Zaidi, Shiraz Uppal, Faakhir Mehmood and Shuja Haider.
Strings recently talked about their meet up with Amjad Sabri in 2015 when he was called over to approve Atif Aslam's version of Tajdar-e-Haram; the song went on to become Coke Studio's most popular releases. "Five minutes into our meeting, we were talking to him as if we were age old buddies," they wrote. "Soon after the viewing, on his way out, he couldn't resist the pool table lying in our studio lounge. He played like a champ and crushed everyone he played with."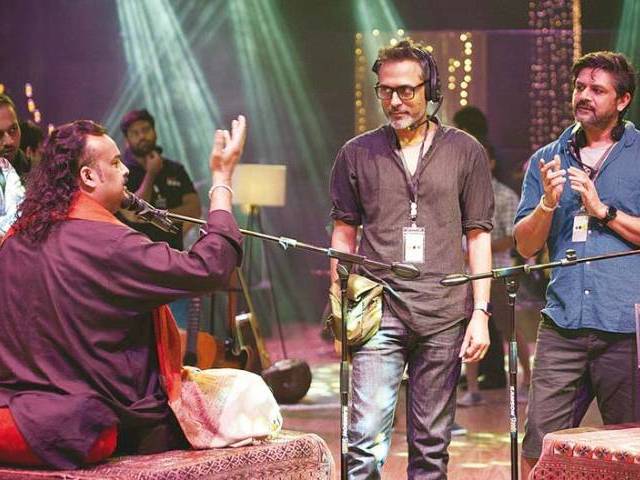 "This year, we called him and spoke to him about the idea of a possible collaboration with Rahat Fateh Ali Khan, which he very graciously accepted," they said.
"We knew when these two giants are sitting on a platform, the only thing you can expect is magic. On recording day, after a small briefing session, we skipped the rehearsal and went straight into recording. Sabri started singing in his grand sonorous voice and blew everyone away. We all cried that night. These two masters took us to a very different journey, a journey we can never forget. Just 25 days later, Sabri is not with us. We still can't believe it."
Although Amjad Sabri did not feature in previous seasons of Coke Studio, Tajdar e Haram was performed in Season 8 last year by Atif Aslam, as a tribute to the original performers, Ghulam Farid Sabri and Maqbool Ahmed Sabri. Amjad Sabri had also helped Coke Studio on this rendition. The rendition gained worldwide fame with over 33 million views on digital media.
Speaking about his kalaam during the recording in May, the late Amjad Sabri had stated, "About 40 years ago, my father
and Nusrat Fateh Ali Khan read this kalaam at a dargah in Karachi and 40 years later, Rahat and I are reading it again (on Coke Studio Season 9)."
"Coke Studio is the ultimate manifestation of Coca-Cola's music strategy and Season 9 will further strengthen Coca-Cola's cultural leadership, celebrating diversity while bridging barriers relevant to the youth of today," stated Rizwan U. Khan, General Manager of Coca-Cola Pakistan, and added, "It is very distressing that Amjad Sabri himself will not be with all of us to see Season 9 go on air in August. His death is a huge national loss."
"Everytime I met him, he had a huge smile on his face," Rahat Fateh Ali Khan remembered the late Qawwal.
"The tragic death of Amjad Sabri is a huge national loss. In spite of his great success nationally and internationally, he was a gentle and humble person, treasured and respected by everyone who met him," Strings said in a statement.
Amjad's sole debut on screen will serve as the final curtain call for a career that traversed across nearly 4 decades.
The song will be aired on the upcoming Coke Studio Season 9. We just cannot wait for this one!
Stay tuned to Brandsynario for the full song release soon.