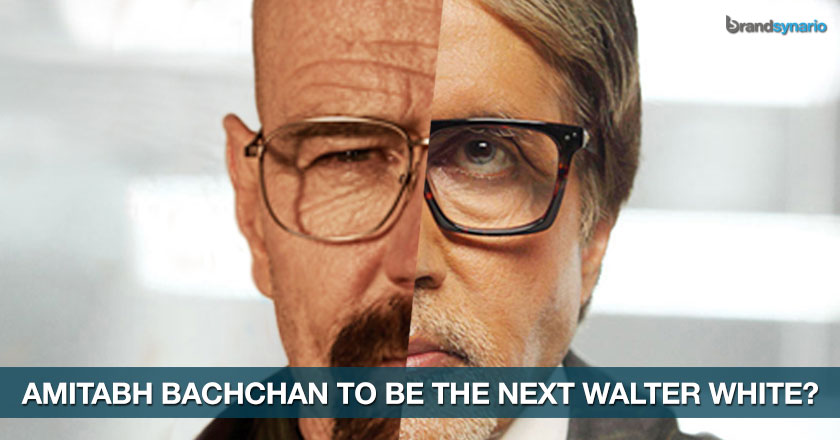 Amitabh Bachchan is back with another show, this time much more centric towards his personal life than Kaun Banega Crorepati. 
Big B's first ever fictional TV show "Yudh" will talk about his life's journey, i.e. from his early days as a young struggling artist to his powerful days as one of the most powerful Bollywood icons. The show will include some real life stories from his life including some days during his severely damaged health while dealing with political and family crisis at the same time.
The show is a much awaited in India, Pakistan alike  and in all those parts of the world where zillions of Big B's fans are currently residing.
Except for the great acting expected from Amitabh as a protagonist, the show also holds a lot of juice with a cast like Kay Kay Memon, Sarika and Nawazuddin Siddiquie.
Yudh's very first promo that was aired during the final match of IPL 7 has launched a wave of enthusiasm amongst the Bollywood fans, here have a look:
While it looks quite impressive, many have a raised questions about the show's authenticity, comparing the show to its Hollywood counterpart "Breaking Bad".
Breaking Bad, AMC's blockbuster TV series had a similar storyline that depicted the life of a brilliant middle-aged chemistry teacher (Walter White) who after being diagonized for lung cancer became one of the most powerful drug dealer in town.
"Yudh" by the look of it, seems to be carrying a much similar concept, d epicting the struggle of Yudhisthir Skarwar (Amitabh's character) as that of Walter White's in "Breaking Bad".
If the rumour turns true, then Big B's fans are in for a shock, as their truly loved celebrity for the first time, will take on the role of another popular celebrity.
Those of you, who follow Breaking Bad, have a look at Yudh's trailer and decide for yourself if the two are related or not ( Don't let the Bollywood dramatic essence spoil your judgment).